Yeh Rishta Kya Kehlata Hai FF # Story After a Jump (Chapter 8)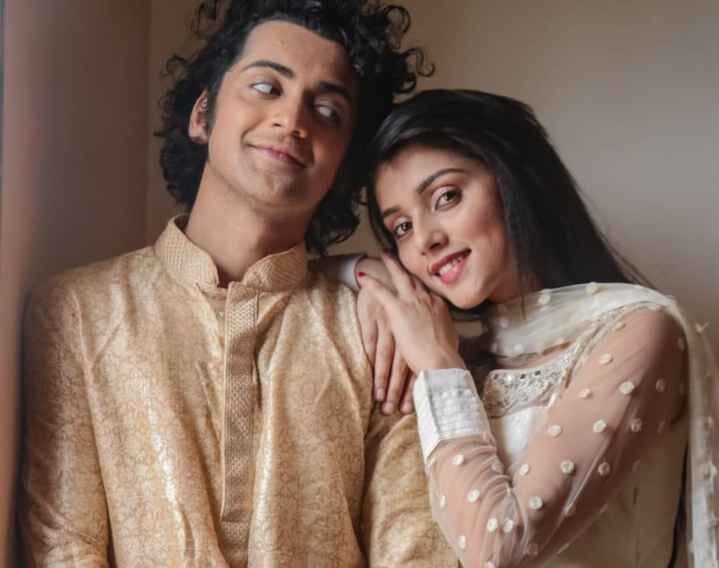 Meenakshi dynasty. Akshara's grandmother
Abir and Mishti dynasty. Akshara's aunt and uncle.
Kunal and Kuhu dynasty. Akshara's aunt and uncle.
Seerat and Ranveer Chauhan. Akshara's favourite.
Arjun: Where is his mother? And I remember you said something Mansi bua? where was she?
Arvind:- And we saw you all on the vedio call! You said you were Ramya's family?
Akshara tries to convince them. The screen was on and Naira's pictures were displayed.
Kairav:- She was Naira Karthik Goenka. Akshara's mother
Nishu:- But she was like Seerat Aunty. Are they both twins?
Seerat: No son, we have no relation. But we share the same face. And heart-to-heart.
Arvind:- Then why didn't you come?
Ramya:- Akshu died when he was 11 months old.
Arvind: We are very sorry.
Suhasini :- Never mind. Now we will show you Mansi. Akshara's aunt She too was dead.
The screen displayed Mansi pictures.
Arvind: What the hell is this?
Vatsal :- What are you saying Arvind? mind your words.
Arvind:- Same thing happens with all of you too. How dare you call my mother your aunt? And all these pictures are fake. And how can you say she was dead.
all what?
Nishu:- Yes. She is my aunt.
Surekha: No she is my daughter.
Arjun:- I think we are all confused. Like Seerat Aunty, your daughter also looks like our Radha Masi.
Surekha;- I want to see him. Maji, I want to see my daughter. Please!
She was crying inconsolably.
Akhilesh :- Where do you all live? Can we see your mother?
Arvind:- We live in Shimla. Here is his picture.
Arvind shows his mother's picture to everyone.
Surekha:- She is my daughter. Take me to him
Nishu: No Auntie, you all have gone wrong. Maybe your daughter looks like my aunt too.
Karthik:- Yes. also possible. Can you take us to your Auntie?
Arvind :- No. I won't let you all meet my mama…
And he left from there in anger.
Akshu:- I will go after him.
She went after him..
Akshu: Arvind, please stop. At least listen to me.
Arvind: Don't follow me. let me be alone for a while
Akshu: Please Arvind, stop. I can't run after you with this heavy frock..
Arvind turns and sees Akshu struggling with his frock and running after him. Seeing him, his anger subsided a bit.
While running, Akshu fell down. Arvind went to her. He helped her stand.
Arvind:- I said no, don't follow me.
Ashu: Sorry.
Showing his puppy eyes.
Arvind :- Hmm, did you get hurt?
He didn't shake his head.
Akshu: One thing is known when Kairav ​​Bhaiya met Seerat Maa for the first time, he also thought that she was Mama. And father too. Not only both of them but the whole family thought this. After a few days he clarified his doubts. Now if they meet your mother, they can clear their doubts. Please take us to your mother.
Arvind:- Okay.
Akshu :- Thanks
And he hugged her. He also hugged her with such a thigh. He was hugged by Akshu's ringtone.
on demand..
Akshu:- Ha Mamu, he accepted to take us.
Map:- We will all leave for Shimla now. You all go and pack your bags.
Akshu:- Alright Mamu.
He disconnected the call.
Akshu:- Arvind, come to Goto Hostel and pack your bags. Arjun and Nishu will reach there.
Both went to the hostel.
Subscribe to Our YouTube, Instagram and Twitter – Twitter, Youtube and Instagram.