Yeh Rishta Kya Kehlata Hai FF # Story After a Jump (Chapter 7)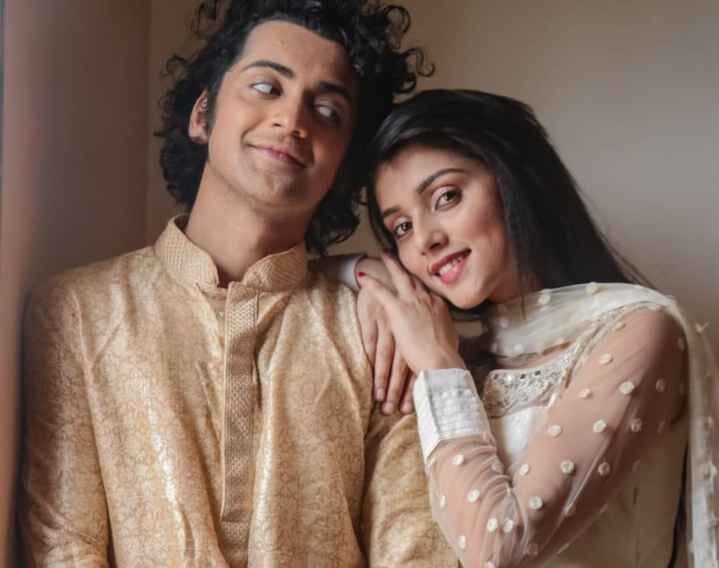 In the evening Arvind, Arjun and Vatsal got ready in another room. They are waiting for the girls.
First comes Nishu,
Then Ramya,
Vatsal was not conscious seeing Ramya. Here Arjuna, who does not know about Ramya and Vatsal's relationship, is also mesmerized to see her.
Arvind was eagerly waiting for Akshara. and there she comes,
She was like an angel from heaven.
Arvind: You all are looking very nice. And Nishu where did you get the dress??
Nishu:- Akshara gave it to me and put it on forcibly.
Arvind: But why? I have gifted you the perfect lehenga. You can wear it.
Akshara: Arvind, this is a fairy themed party. And the lehenga is not matching for the fairy theme. And Auntie, send me a pair for that too.
Arvind:- Okay.
Vatsal:- Okay then. can we go?
Akshara :- Yes.
They're in a car.
They reached the hotel.
At the entrance, Jai and Jeev were waiting for them.
He hugs Akshara and Ramya.
Jai: Oh yes, you are looking very beautiful.
Akshu:- Yes you are nothing less, to get whom??
(And you no less, who do you want to flirt with?)
Jeev: It is not so. And come in Papa's princess.
Akshara:- Okay mama's prince.
They went inside. It was covered with smoke.
Vatsal :- Akshara, princess of Goenka, of Singhania, of Maheshwari, of dynasty and of Chauhan. Sister of 11 brothers. Maa ki Parachai (the shadow of her mother) Papa ki Pari, Dadu and Dadi ki Dulhan, and what not. How can we refuse if she wants something? Sorry little, I read your good luck dairy. There I came to know about this desire, to see his whole family together.
Vansh:- Hey little, you sit now, I will keep going.
Vansh:- Now we are going to fulfill the wish of our sisters. We now introduce the Goenka family.
Arvind:- Who is he?
Lineage:- Okay. I will give his name and relation to Akshara.
Lineage:- Suhasini Goenka. Akshara's but grandmother.
Manish and Swarn Goenka. Akshu's Grandfather and Grandmother
Akhilesh and Surekha Goenka. Akshu's younger grandmother and younger grandmother.
Kartik Goenka. Of course you all know, Princess's papa.
Kush and Mahi Goenka. Chachu and Akshu's aunt.
Luv and Nidhi Goenka. Chachu and Akshu's aunt.
Singhania family.
Akshara's home
Kaveri Singhania. Akshu's eldest grandmother.
Devyani Singhania. Akshu's younger but nanny.
Moral Singhania. Akshu's Nanu.
Naksh and Kirti Singhania. Mama-Mami and Aunt-Akshu's Fupa.
Vishambar and Rajshree Maheshwari. Nani and Parnanu on Akshu.
,
,
,
,
,
,
,
,
I know it's very boring. But trust me there is a twist in the next update.
Subscribe to Our YouTube, Instagram and Twitter – Twitter, Youtube and Instagram.