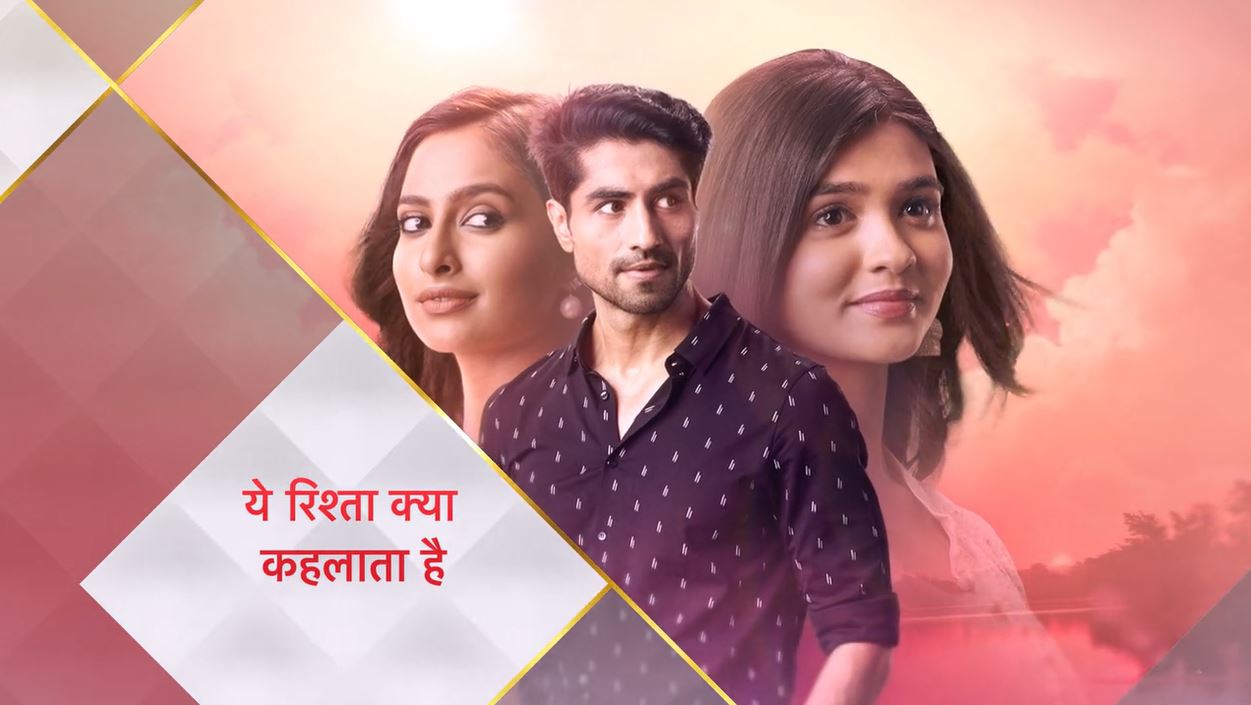 Yeh Rishta Kya Kehlata Hai 12 April 2022 Written Episode, Written Update on UttarPradeshLive.Com
Episode starts with Mahima telling something to Anand and Harsh. Abhi comes from OT. Harsh asks her to come to the boardroom immediately. Abhi goes with her. Mahima says something. Akshu feels that Abhi is very angry, this will be a big problem for Aarohi. She prays. Anand asks how did you take a big decision without asking us. Harsh says we already have many plans, but we have a way to propose plans, you have created a new department on cheap idea. Abhi says this is not a cheap idea, I did not make anything and did not waste your money, there was music wing, I just made it a department, you know Akshu is good at his work, she is very good. Harsh says you have fallen madly in love with him. Abhi says yes, I trust him, you also trust me, this department will earn you money and name. Mahima remains silent. Harsh says you always sing his praises, one day, you will understand that elders are not always wrong. Abhi says youth are not always stupid, Akshu will never break my trust. Anand says our hospital will not run by his song, but with our work, you should have talked to us, at least at home, you didn't respect any relationship, you should have informed us if you didn't want to ask. . Abhi says sorry. Mahima says you are doing what you want, for someone whose story is different. Akshu thinks to convince Abhi. Harsh says you could have kept a proper opening to open the music department. Anand says you will regret a lot, Abhi. Abhi says you have made it a big issue, cut money from my salary. Harsh asks why did you not consult us. Abhi says I didn't get time, I didn't feel the need to consult. Harsh says we also need this music department, that's all.
Akshu sees Anand, Mahima and Harsh leaving. She asks where is Abhi. Man says he went back to OT. She cries. Aarohi comes home. Suvarna does her aarti. She asks are you fine now? Abhi comes. Aarohi sees Abhi being caught by the police. Abhi says you did my mother's accident and left her there to die, do you know, my mother was going to die because of you, you are a doctor, how did you do it. Aarohi says I did not do this intentionally, it was just an accident, please leave me. Abhi says arrest him she screams. Everyone asks what happened? Aarohi says I was scared of an insect. Kairav ​​says I will take him to the room. Akshu comes and says I will leave her.
Mahima remembers Akshu's words. She says I am thinking what to go. Joy and Anand go away. Mahima says I have to go home now and talk to Manjari. Aarohi says you want to send me to jail and spoil my career. Akshu says we both were in car, I said that, we both will be punished, we almost killed Manjari, we hid this truth, Abhi hired a private detective, you Looks like he won't know the truth, I wanted to tell him the truth. Aarohi asks why did you hit your leg. Akshu asks how can you be so selfish, he must have felt bad, don't know what he is thinking, after that we didn't talk, he must be getting so worried, I couldn't say thank you to him. Akshu says it will be in our destiny.
Abhi says Akshu will be waiting. Rohan says Aarohi has been discharged, she went home, Akshara also left. Manjari calls Abhi and asks him to come home and talk. He says is coming. Akshu plays guitar. She says I cannot talk to her, I will call her. Abhi gets a call from him. She says you did not call me after leaving OT. He says yes, mom called me, she finds out what we were hiding from her. She says that she will be upset. He says a lot, Mahima is also very upset. She asks what he has to say. He doesn't say anything, all is well, now its past, forget it. She says no, I want to know what you think. He says the truth will not change. She says accident… he says forget everything about accident. Abhi remembers Manjari saying Akshu didn't tell me about the detective, I don't want you to think all this, you enjoy marriage, I am fine, if you punish that criminal, I better No, I will be upset seeing you sad. He says you don't listen to me. She says don't worry about Akshu's relationship, focus on your relationship with him, give him love and respect, in return you will get double love and respect, promise me, you will forget all this till you get married. He says calm down, till I get married, I will only think about my marriage. FB finished. Abhi says I promised mom that there will be no problem in our marriage because of accident, mom says nothing except our relationship, I don't want to talk about Aarohi and wasting time. Ashu cries. He says we will focus on our marriage. She thanks him. She says I am glad you are moving. He consoles her. She says you are the best. He says I feel lucky, thanks for being here. He says tomorrow is music, not the day to cry, don't cry. Manjari says it is good that things are fine between us. Mahima says it is good I told you everything, else he would have forgotten his marriage and would have been busy in finding that culprit. She thinks that the truth should come out at the right time. Abhi says we will meet tomorrow. Akshu jumped with joy.
Precap:
Abhi comes for the music. He brings Kumar Sanu. Ashu gets shocked.

Update Credits: Amena
Subscribe to Our YouTube, Instagram and Twitter – Twitter, Youtube and Instagram.