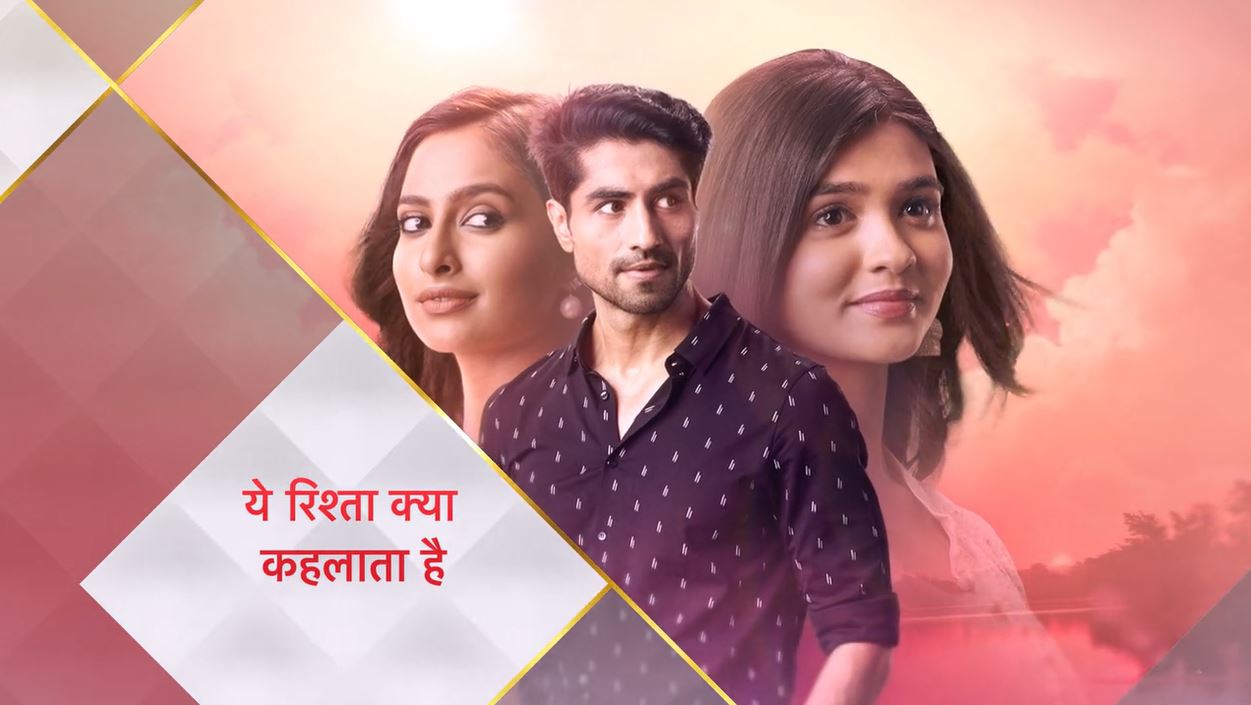 Yeh Rishta Kya Kehlata Hai 11th April 2022 Written Episode, Written Update on UttarPradeshLive.Com
Episode starts with Abhi saying don't say anything to mom, she will get worried, what were you saying, tell me. Akshu says Aarohi and I…. Kairav ​​comes and asks are you fine, Aarohi is taking your name. Ashu leaves. Mahima says that Aarohi is taking Akshu's name, don't know what she wants to tell him. Abhi and Akshu come to Aarohi. Akshu asks are you fine. Aarohi says please don't tell anyone. Akshu thinks I should tell Abhi before Aarohi says. She says I want to tell something. Abhi says you can stay here and talk to your sister, you know our equation, we dislike each other, he should not see me here. he goes Parth asks everyone to come with him. Abhi asks them to leave, he is with Aarohi. Everyone talks while sitting in the waiting area. They wonder what happened to Akshu and Aarohi. Akhilesh says Aarohi had surgery all night. Manish says Akshu is under stress all the time. Akhilesh says that Birla loves Akshu very much. Manish says yes, a life partner like Abhi is hard to find, he planned such a good surprise. Suvarna says Akshu is lucky. Manish says that their love should remain the same. And our family culture too, we would have liked if Abhi took our advice, says Anand.
Aarohi wakes up and asks did you tell Abhi, I fainted before you told the truth, did you tell him, everyone is upset with me, well, my family hates me, isn't it. Akshu says I did not tell anyone. Aarohi asks the truth, thanks a lot, don't tell anyone, we made a mistake, we didn't do this intentionally, please it is a signal from Kanha, keep it hidden, my career will be ruined, there will be problems in the family, There will be problem in your marriage. She requests Akshu.
Abhi says Aarohi did something and did not let Akshu say, he is jealous of Akshu, I will scold Akshu this time, till how long will Aarohi manipulate her. Akshu says we will tell the truth to Abhi, Manjari is fine, she will not get angry much. Aarohi says no, you know his anger, he will put me in jail, don't tell anyone. She cries. Abhi enters the ward and sees them. Manish says maybe he wanted to surprise you, it is good for hospital. Mahima says this hospital is known for its work, not for music, we are ready for new experiments, we take advice, Abhi did not take our advice, all that matters is Akshu. Manish says you should be proud of this. Anand says we had understanding with Akshu, now it is shaken. Kairav ​​says we should go home. Parth says you can go home, I will update Kairav.
Abhi asks why Aarohi is crying, tell me, is there something, she is the chief, what happened. Akshu says Aarohi and I were fighting. Aarohi says why Akshu gets everything so easily, I am doing internship here and she got her department here. Abhi says you need to take rest. Abhi takes Akshu with him. She thinks to confess the truth. Rohan says your patient Mr Batra needs you. Abhi says I will settle down and come, no one will bother you here.
Akshu sits and drinks water. Abhi is on his way. Akshu waits for her. She hears Kadam and says please Abhi, I have to say something to you, I'm sorry, we couldn't say this earlier, but Manjari's accident happened in our car, I'm sorry, Aarohi and I were in the car. Mahima gets shocked hearing this. Akshu says we didn't know this but we came to know later, I tried to tell you, something came in between, I am really sorry, you don't think you hired private investigator so I told you this truth, I said this so that first let me tell you this, I'm really sorry, say something Abhi. She doesn't see anyone there. She hears the ward boys talking that Abhi has gone to the OT in a bad mood. Akshu says what must be going on in his mind, he is very angry with me, he didn't say anything. Mahima looks at Akshu. Harsh asks her to come and talk to Anand. Mahima says I have to say something small. The nurse brings Aarohi there. Akshu looks at her. Aarohi asks did you tell her. Akshu says yes. Aarohi gets shocked. Kairav ​​and Parth come. Kairav ​​asks Aarohi and Akshu to come home. Akshu says I will be back, I have some work with Abhi.
Precap:
Abhi shouts Aarohi. He gets the police. He says Akshu told me the truth, you did my mother's accident and left her to die. He asks the inspector to arrest Aarohi. Goenka was shocked.

Update Credits: Amena
Subscribe to Our YouTube, Instagram and Twitter – Twitter, Youtube and Instagram.