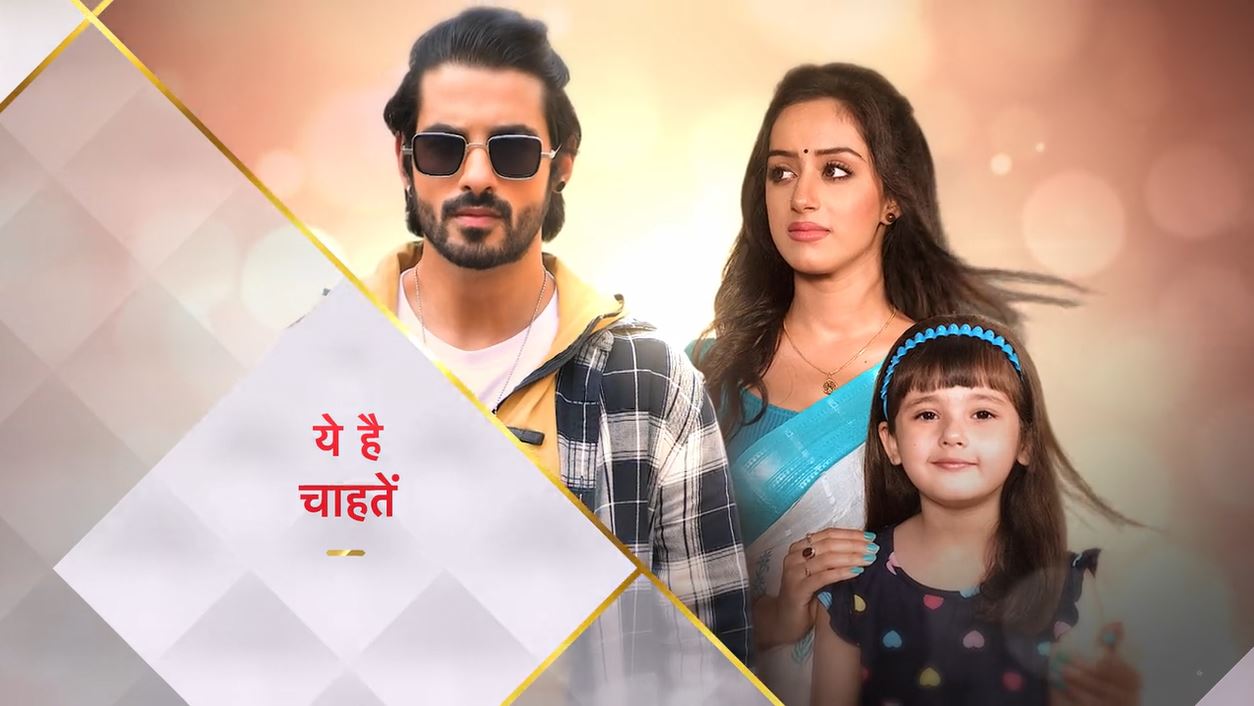 Yeh Hai Chahatein 7th April 2022 Written Episode, Written Update on UttarPradeshLive.Com
Rudra enters the principal's cabin with his guitar and says that he is the new music teacher of Khurana school. Preesha, Saransh and Ruhi are shocked to hear this. The principal says that Rudra applied for the job and it is an honor to hire such a big rockstar as a music teacher. Ruhi says that she knew that he cannot stay away from the family and will find a way out. Saaran says he also knew, now school will be fun. Rudra says that he should be disciplined in school as well. He takes the principal's permission and takes Preesha out.
Yuvraj feels disappointed and thinks that he does not have money to buy petrol or food because of Nalla Khurana, Rudra and Preesha. He watches the prasad being distributed at the temple and stands in a queue, but seeing the police there, returns to his car and continues to curse Rudra and Preesha.
In the school cafeteria, Saransh stops Ruhi from sitting in her usual place and indirectly insists on sitting with Aaliya. Ruhi refuses that she wants to sit with Alia to see her reaction. He admits that he wants to sit with Aaliya and takes her to Aaliya's and is surprised to see him. Ruhi feels that Saransh likes Aaliya.
update in progress
Update credit:
Subscribe to Our YouTube, Instagram and Twitter – Twitter, Youtube and Instagram.