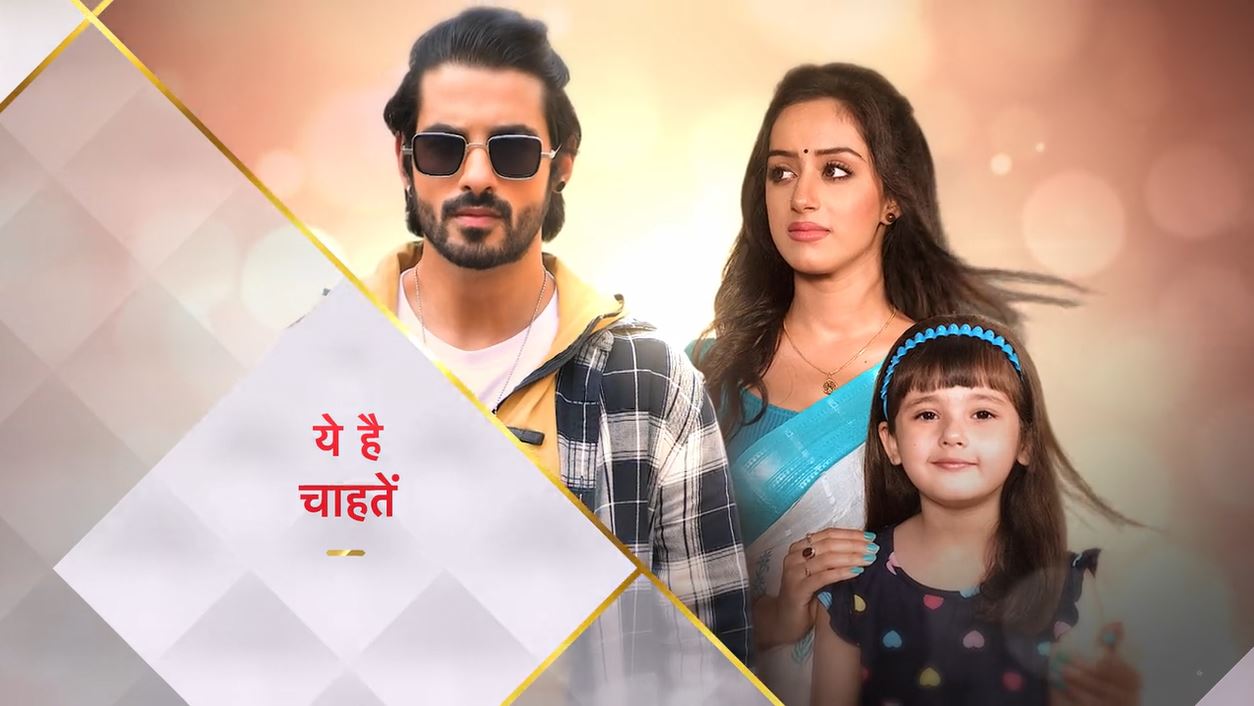 Yeh Hai Chahatein 14th May 2022 Written Episode, Written Update on UttarPradeshLive.Com
Revati points a gun at Rakesh and arrests him in connection with Dev's murder. Preesha tries to talk to him, but she leaves. After 3 days, Revathi goes to meet Khurana. Preesha regrets that Revathi lost Dev and Rakesh gets life imprisonment. Revathi says that Rakesh deserved more harsh punishment as he killed her son, she controlled herself with great difficulty otherwise she would have shot Rakesh herself. She apologizes for bothering Rudra and Preesha. Rudra tells her not to think much and handle Aaliya as she will be in a big shock. Revathi says that she sent Aaliya to her parents' house and she is alone at her house. Preesha hugs him and says that they are with him.
After some time Khurana has lunch with the family. Rudra asks Saransh about his hand injury. Summary says she is fine now. Rudra says let's have a fight again and pamper her. The whole family is with him. The title track of the serial plays in the background. Revathi mourns seeing Dev's picture and tries to commit suicide by slitting his wrist. Khurana continues to enjoy his lunch when Rudra gets a call and he goes to the hospital to meet Revathi. He asks the doctor about Revati's condition. The doctor says that he is unconscious even after the suicide attempt, he had informed about them and since they could not contact his family, they contacted him.
Revathi regains consciousness and starts crying seeing Preesha and Rudra. Preesha asks him why he took such a big step. Revathi says that she could not bear the pain and was feeling very alone in her house, the memories of Dev and Aaliya haunt her in their house etc. Preesha says that she will take Revathi to her house and go to complete the formalities of the holiday. Revathi reveals that she was acting out and tries to remove her wrist splint and IV line. The doctor stops her and tells her that if she wants to make Preesha and Rudra feel her pain, she should put a bandage on her wrist or else Preesha will easily catch her lies. He says that he is helping her as a friend, but he needs to be very careful and know what she is doing. Revathi says she knows what she is doing and everything is going according to her plan, Rudra and Preesha don't know what she is going to do with them by staying in her house.
Preesha and Rudra take Revathi to their house and tell her that they should call if she needs anything. Revathi says that she became a burden on them. Rudra asks her not to say so. Preesha asks him to take rest and leaves. Revathi thinks she came here to destroy their happy family to destroy them, she was happy in her world and doesn't want to know the truth of her family, Khurana destroys her family and she is their family. will destroy it.
update in progress
Update credit:
Subscribe to Our YouTube, Instagram and Twitter – Twitter, Youtube and Instagram.