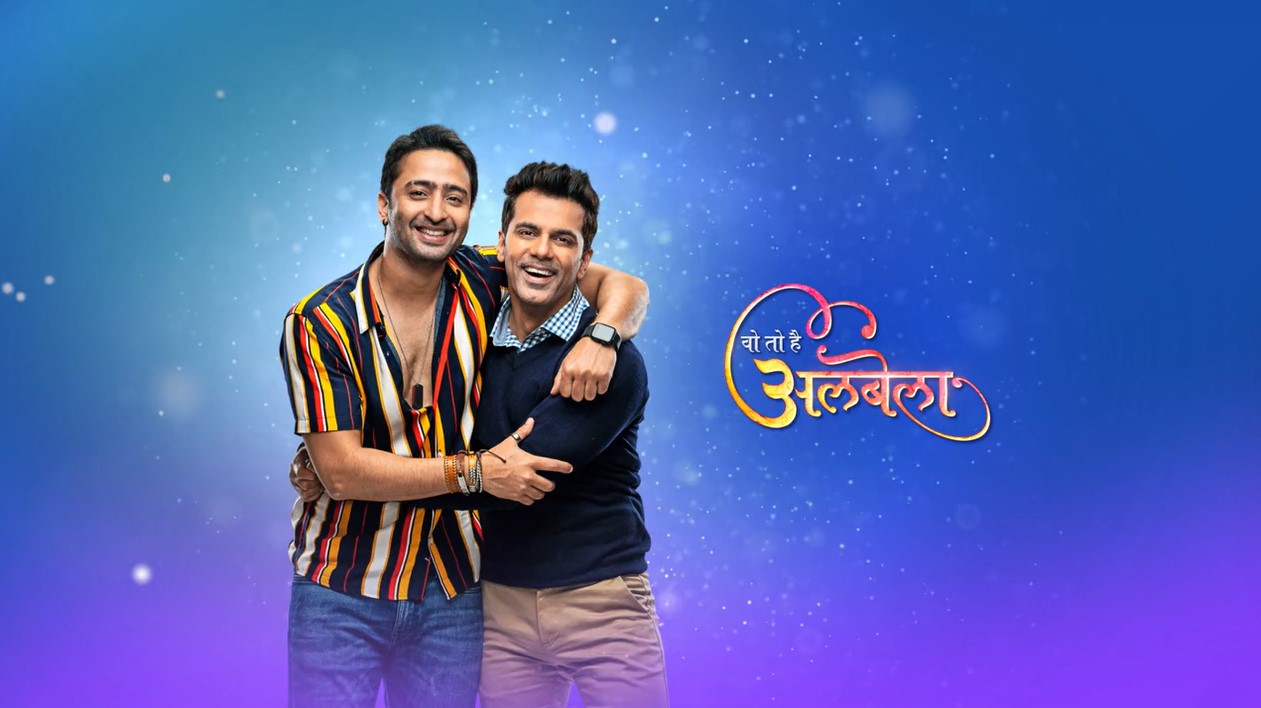 Woh To Hai Albela 13th May 2022 Written Episode, Written Update on UttarPradeshLive.Com
Kahana brings Sayuri home. Indu and Bhanu go to the concerned Sayuri. Pihu brings water. Indu asks if she had gone to die, even they should have gone with her if she had informed them in advance. Rashmi says they will live and die together. Sayuri asks her to prepare something to eat when she is hungry. Indu says she will prepare sweets. Rashmi chooses Sayuri's favorite dish and takes Sayuri inside the house. Dhanraj asks where did he find Sayuri. Kanha says she was trying to commit suicide, what would she have given to Chiru if something had happened to her. Dhanraj asked her not to think much. Tej asks her to go and take rest.
Tej then thinks that he cannot forget what Chiru did before he died, if the time is right to speak about it. Dhanraj asks her why she didn't enter the house. Tej says that only women live in Sayuri's house and Chiru understood that he needed protection, so he gave his turban to Kanha and put his hand in Sayuri's hand. Dhanraj says now he realized that Chiru wanted Kanha to marry Sayuri. Kanha is shocked to hear this and says that he misunderstood Chiru's gesture. Nakul supports him. Kanha says that Chiru was in love with Sayuri and he cannot think of marrying Sayuri.
Indu makes jalebi while Sayuri watches it. Bhanu reminds Sayuri how she used to watch Indu making jalebis as a child. Sayuri humiliates her by remembering the locals crying. Bhanu consoled her. Pihu gets angry at the people and decides to punish them. Rashmi stops and pacifies him. Bhanu feeds jalebi to Sayuri and hopes that positivity will come in her life.
While traveling in the car for the pilgrimage, Saroj feels uncomfortable and gets down from the car. She hopes that nothing wrong should have happened in the house. The driver asks her to get back in the car as there is a railway cross on the way. Back home, Kanha continues to explain his reasoning for not marrying Sayuri. Dhanraj and Tej explain to her that he was also with Sayuri, but in the society only women are blamed and it is her duty to protect Sayuri, etc.
Indu tells Bhanu that they should leave from here to a place where no one can recognize them. Bhanu says that they cannot change their luck with the change of place. Indu says that they cannot put the burden of their responsibility on Kanha. Bhanu reveals that Chiru gives Sayuri's hand in Kanha's hand and signals her to marry Sayuri. Sayuri gets shocked hearing this. On the other hand Kanha tells Dhanraj and Tej that he cannot marry Sayuri because he is in love with Anjali. Dhanraj says that he knows that only Anjali loves him and he does not love Anjali as he has asked Anjali to marry him again and again and he is giving excuses. They both continue to persuade her to marry Sayuri.
Precap: Indu tells Dhanraj that her family has no option but to leave their house. Dhanraj says there is a way out, Sayuri and Kanha's marriage.
Update credit:
Subscribe to Our YouTube, Instagram and Twitter – Twitter, Youtube and Instagram.