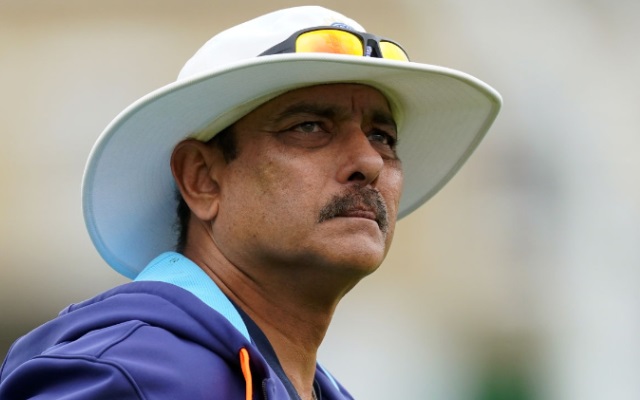 Ravi Shastri believes that a lot of things are taken out of context nowadays.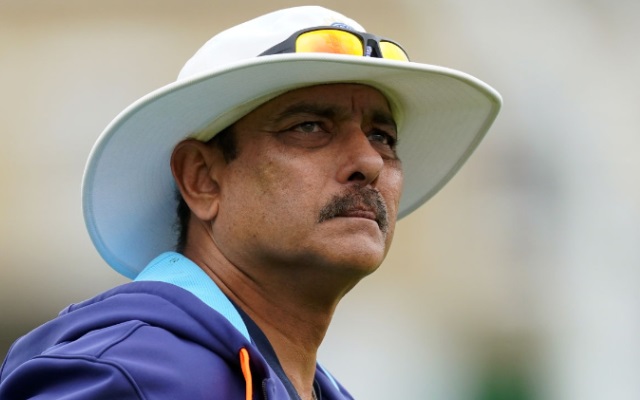 Behind the recent storm in the Indian cricket world due to Indian cricketers, Wriddhiman Saha, Former national coach, Ravi Shastri has remarked that past cricketers' relations with journalists were far better than current cricketers, after a journalist allegedly received threats to decline an interview with him.
He feels that the spotlight on players today has far more to do with them than they did during his playing days. In today's day and age of digital and social media, it can be challenging for sportspersons to make friends with journalists, feels Shastri.
"I think it's changed. It's changed since we've played the game. The equation we had with journalists was much better than the equation you see with the boys of today. And I I have been a part of the dressing room for the last 7 years," Shastri said at the launch of 'It's a Wonderful World', a memoir by Khalid AH Ansari, as quoted by TOI.
"However, I don't blame people, because the spotlight we have on today's players is nowhere on us," he said.
A lot of things are taken out of context these days: Ravi Shastri
The coach who was present in the Indian dressing room until recently, before resigning t20 world cup Last year, Said said the management had always advised players not to speak to the media, but in a more structured setting where all questions can be answered at once, ideally in a press conference. He further added that because today's times are more likely to take things out of context, players prefer to remain silent during their playing days and speak more freely only after their retirement.
"We had print media; There was Doordarshan (Doordarshan) which had just started. But today with platforms in the media and social media, news channels, the number of news channels covering sports is unreal and it is really something that puts the spotlight on the players. Shastri.
"I think we have tried to discuss it (with him). To talk to the media as much as possible, but make sure it's a proper type of press conference where you answer everyone's questions at once."
"Because what happens is a lot of things are taken out of context these days and I'm going to be honest about it, because competition exists,"
"As a result, the player has no choice but to go into a shell, absolutely no choice and say I look within, focus on the game, let my cricket do the talking and once I am done and dusty, then I can talk to anyone," he concluded.


Subscribe to Our YouTube, Instagram and Twitter – Twitter, Youtube and Instagram.