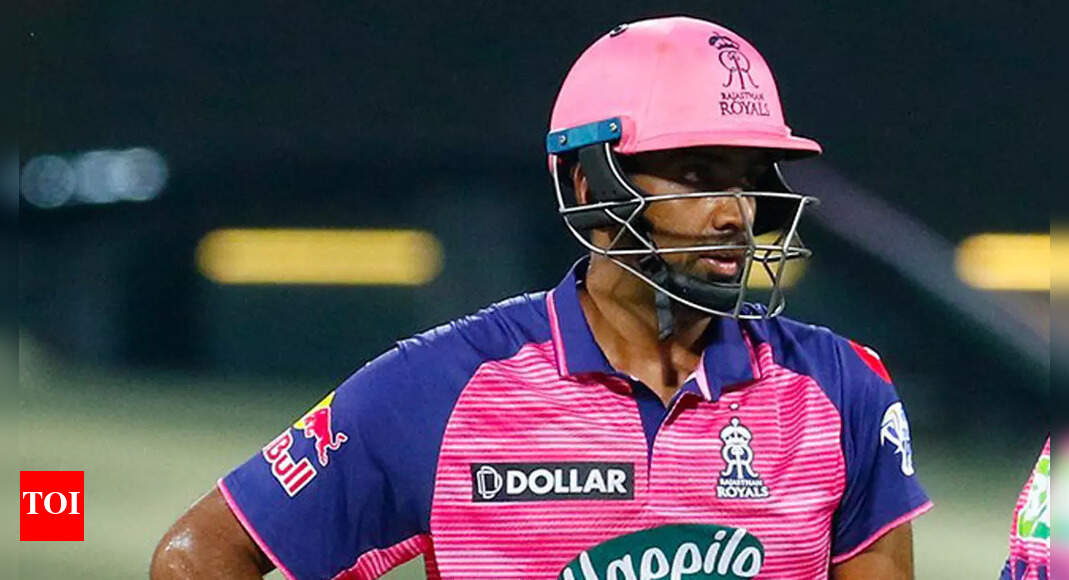 NEW DELHI: Rajasthan Royals premier spinner Ravichandran Ashwin became the first player to be 'retired out' in Indian Premier League (IPL) history. Ashwin, who scored a brilliant 28 off 23 balls against Lucknow Super Giants, willingly walked off the field in the 19th over, declaring himself retired out, to allow Riyan Parag to join the big-hitting Shimron Hetmyer in the middle.
Rajasthan Royals Director of
Cricket
, Kumar Sangakkara, said Ashwin handled the match situation really well by 'retiring out' at the right time.
"It was the right time to do that," Sangakkara said at the post-match press conference. Ashwin himself was asking from the field as well and we had discussed just before that as to what we would do," Sangakkara said at the post-match press conference.
Rajasthan Royals won the match by 3 runs.
This move surprised a lot of people because not too many perhaps knew of the existence of this rule.
The Royals had in fact discussed this strategy in their pre-season chats and in Sunday decided to enforce this as per a joint on and off field decision to send in a batter so they thought could be a more effective pinch hitter in those circumstances.
While some might think that the move is a strange one, it's within the rules and on Sunday the end result was the Royals winning the match by a narrow margin.
Riyan Parag smashed 8 runs off 4 balls.
WHAT THE RULES SAY:
According to the MCC laws of cricket:
25.4.1 A batter may retire at any time during his/her innings when the ball is dead. The umpires, before allowing play to proceed, shall be informed of the reason for a batter retiring.
25.4.2 If a batter retires because of illness, injury, or any other unavoidable cause, that batter is entitled to resume his/her innings. If for any reason this does not happen, that batter is to be recorded as 'Retired – not out'.
25.4.3 If a batter retires for any reason other than as in 25.4.2, the innings of that batter may be resumed only with the consent of the opposing captain. If for any reason his/her innings is not resumed, that batter is to be recorded as 'Retired – out'.
25.4.4 If after retiring a batter resumes his/her innings, subject to the requirements of 25.4.2 and 25.4.3, it shall be only at the fall of a wicket or the retirement of another batter.
INSTANCES OF BATSMEN RETIRING OUT (IN T20S):
Shahid Afridi – Pakistanis vs Northants Tour Match, 2010
R Ashwin – Rajasthan Royals vs Lucknow Super Giants IPL 2022
Sonam Tobgay – Bhutan vs Maldives T20I, 2019
Sunzamul Islam – Cumilla Warriors vs CC, BPL 2019
,



Subscribe to Our YouTube, Instagram and Twitter – Twitter, Youtube and Instagram.