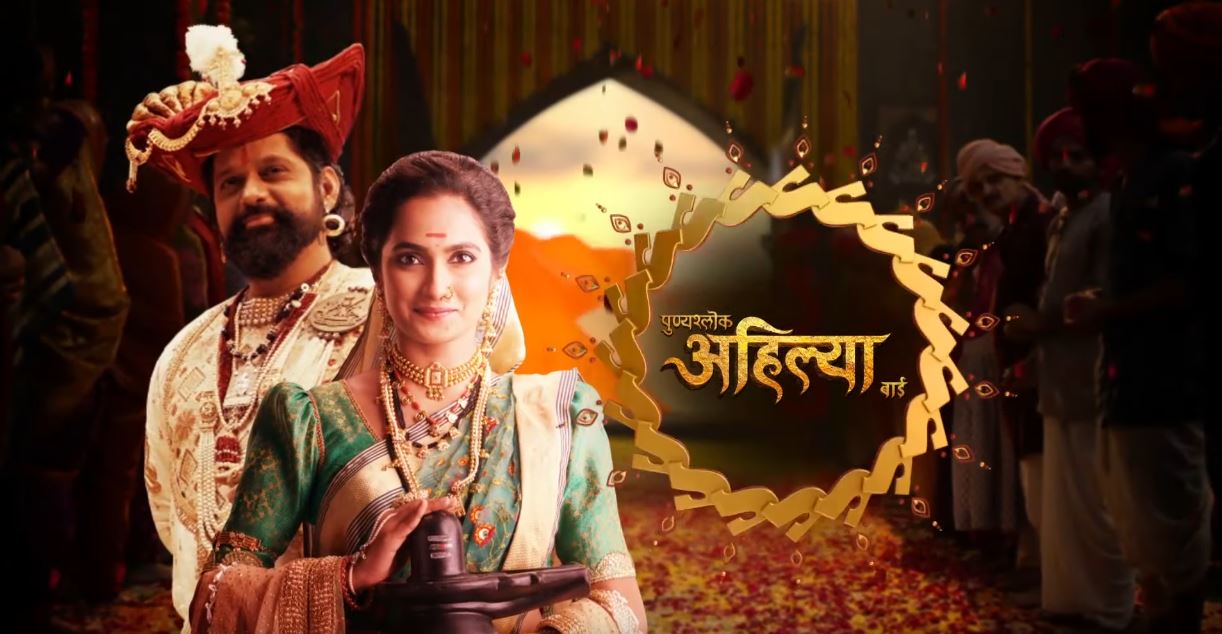 Punyashlok Ahilya Bai 4th April 2022 Written Episode, Written Update on UttarPradeshLive.Com
The episode starts with Ahilya saying that I am going there myself. Sarja says no, anything can happen there, there is no right to go to this state. Ahilya says that the child is of a brave warrior, he cannot get away from fear of any enemy. She left. Dwarka says if Mahadev wants you can be a part of our festivals. Gawade asks what do you mean. Dwarka tells him about Malhar's unfulfilled dream, which he can fulfill. Harku comes. Dwarka says give your land to Malhar and in return you can get the honor of becoming Malhar's samadhi. Harku is shocked. Yashoda and Gavade smile. They shake their heads. Dwarka smiled. Ahilya and the watchmen come to the Jagirdar's house. Ahalya held her stomach. She bravely goes inside the house. The guard says that the jagirdar has put his family in front, so that he can run away. She sees some people and asks them to go to the neighbor's house. She asks the woman where her husband is. Woman says I don't know. Ahilya says you are doing a big mistake by supporting her. He scolds the woman.
Dwarka looks after the cooks. Harku comes and taunts him for spreading bitterness. Dwarka asks what do you mean. Harku says I listened to your advice to Gavade. Dwarka says so what, this is Gautam's decision for his son. Harku says I see you brainwashing Gautam, you want Gautam to listen to you, you hate Ahilya a lot, you are doing this intentionally. Dwarka says I am older than you in age and relationship, this relationship will happen if Gautam agrees, whatever will happen will be for Khanderao's happiness. Harku says you will never get what you want. The woman says that the jagirdar is not at home. She asks the guards to search the house, they will find the culprit. Ahilya asks the guards to check thoroughly. The old man says you will not get anything here. Ahilya prays. She checks the house. She doesn't see anyone. Guard says we didn't find anything related to Jagirdar's fraud. He says we should go back and watch here.
A conversation takes place between Khanderao and Ahilya. She asks do you feel scared when you hear about any enemy. He says that even big warriors have some flaws, a big enemy himself had told me his weakness. FB finished. Ahilya thinks this. She goes back to the jagirdar's house. She confuses the man. She goes to the temple and offers prayers. She rotates the Shivling. The man tries to stop her. The guards are watching. She asks the guards to remove the temple. The old man and woman scolded him for insulting God. Ahilya says I said, remove this Deoghar from here. The guards go to Deoghar. They see the hidden locker with all the properties and papers. Ahilya scolds the jagirdar's family. She says real worship is yet to come, it is time for justice. She laughs.
Precap:
Sarja says you have got a great news, you have to tell this to Khanderao. Gautam says I want you to marry Parvati. Khanderao is shocked.

Update Credits: Amena
Subscribe to Our YouTube, Instagram and Twitter – Twitter, Youtube and Instagram.