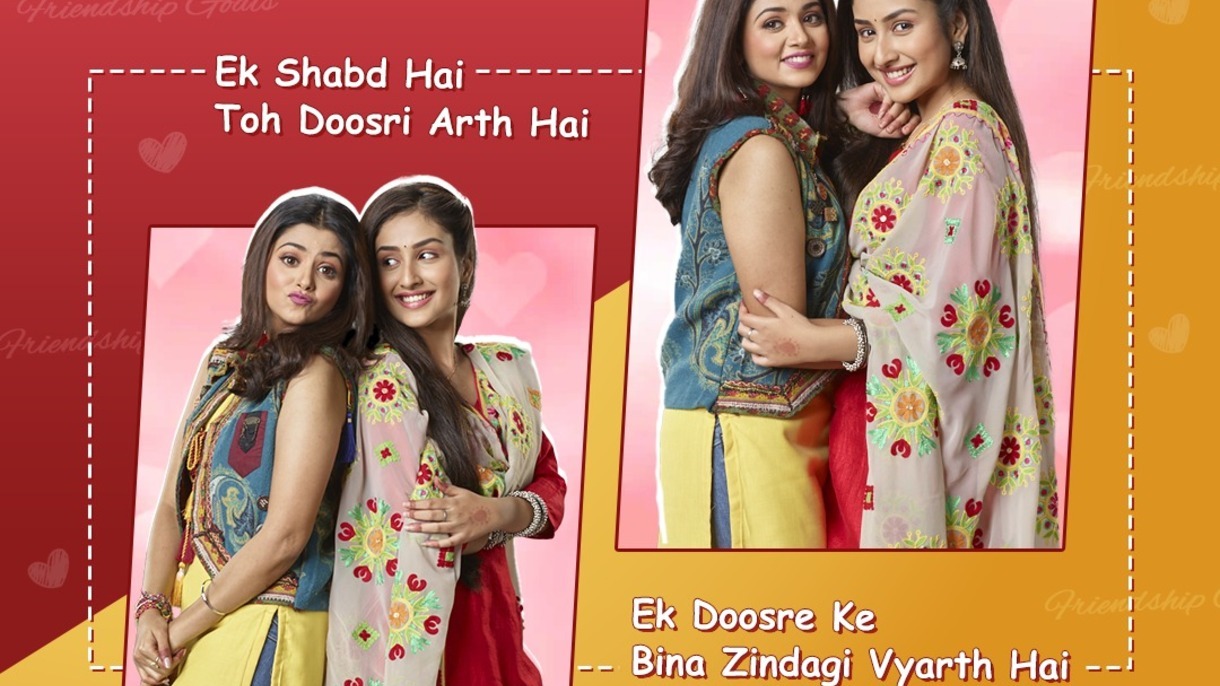 Parineeti May 13, 2022 Written Episode, Written Update on UttarPradeshLive.Com
scene 1
Tai asks Simi to bring Chandrika's jewelry and give it back. Chandrika says I did not mean to be insulting.
Neeti thinks to call her mother but thinks if I call her she will worry and will come here, I cannot take care of her from my job. She asks the driver to be careful but suddenly a car comes in front of her. Neeti notes down the car number and knocks on the car. She tells the driver to see where he is going. She finds some people unconscious in her car and says I will call the police. The man throws garbage at her and runs away. Neeti says that man was mad. The driver says he seemed intoxicated. Neeti says that the man did not look like he was ready for any good. Driver says let's go.
Simi gives back the jewelry to Chandrika. Tai says never taunt us again, look your jewels are still saved. She tells Gurpreet that I keep the gold ornaments safe. She asks Rajiv to open a bank locker for her. Pari says I don't want this, you can keep the jewelry with you. Tai says no, I want your lock to be opened. Rajeev says I will go to bank. Gurpreet and family congratulate everyone. They go Rajeev and Pari leave. Tai tells Chandrika that your husband lives in this house as he cannot buy a flat in this city, I keep him and Rajiv here as they cannot reside here. I cost you all every month so this jewel of yours is useless. She left. Chandrika says at least I have my jewelry back.
Rajeev is leaving home. The goon's car comes in front of him. They are drunk and throw Rajiv out of the car. They take his car. Neeti reaches there and says Sanju? He says what are you doing here? Neeti says I had come to meet a friend. The lady brings Rajiv's key to him, she says I have kept your car away. Neeti sees drunk people and starts fighting with them. Pari comes out of the house. Rajeev gets worried.
scene 2
Gurpreet, Mandeep and Vicky are in the car. Mandeep says I found Tai very strict. Gurpreet says that she keeps the family together and organized. Vicky gets emotional and says Jaswant wants this to happen, we all thought he is tough but he only protected the family.
Neeti takes a taxi and takes Rajiv with her. She says we will chase drunk people car. I will not spare them. Pari and Monty come out of the house. They look for Rajiv but he is gone.
Neeti and Rajiv are chasing a drunk man's car. They lose the car. Rajeev says if I want to go somewhere then leave me here. Neeti says I have a flight so I cannot meet my friend today. Rajeev hugs her and leaves the car. He runs back home. Pari calls her, Rajeev calls and says I am coming there. He finds some flowers on the side of the road, takes a rose and goes back home.
Rajeev comes back home. Pari sees him and remembers that he was yelling at her. Rajeev thinks I have to pacify him. Pari says where did you go? Rajeev says I was angry with bank people but I scolded you, I am sorry. Thanks for not sneaking Tai. He hits her knees and gives her a flower. He says I went to get this flower for you. Pari gets emotional and smiles seeing him. Rajeev thinks that thank God she calmed down. Monty comes there and says let's go now. They all go to the bank.
Drunk people reached the bank. They are planning to rob it. They get guns and stuff to rob the bank. A man asks what are they doing?
Pari, Rajeev and Monty enter the bank. Pari looks at Rose and smiles. Pari thanks Rajiv for loving him so much. Rajiv found Neeti messaging her from the heart as well.
The episode ends.
Update Credits: Atiba
Subscribe to Our YouTube, Instagram and Twitter – Twitter, Youtube and Instagram.