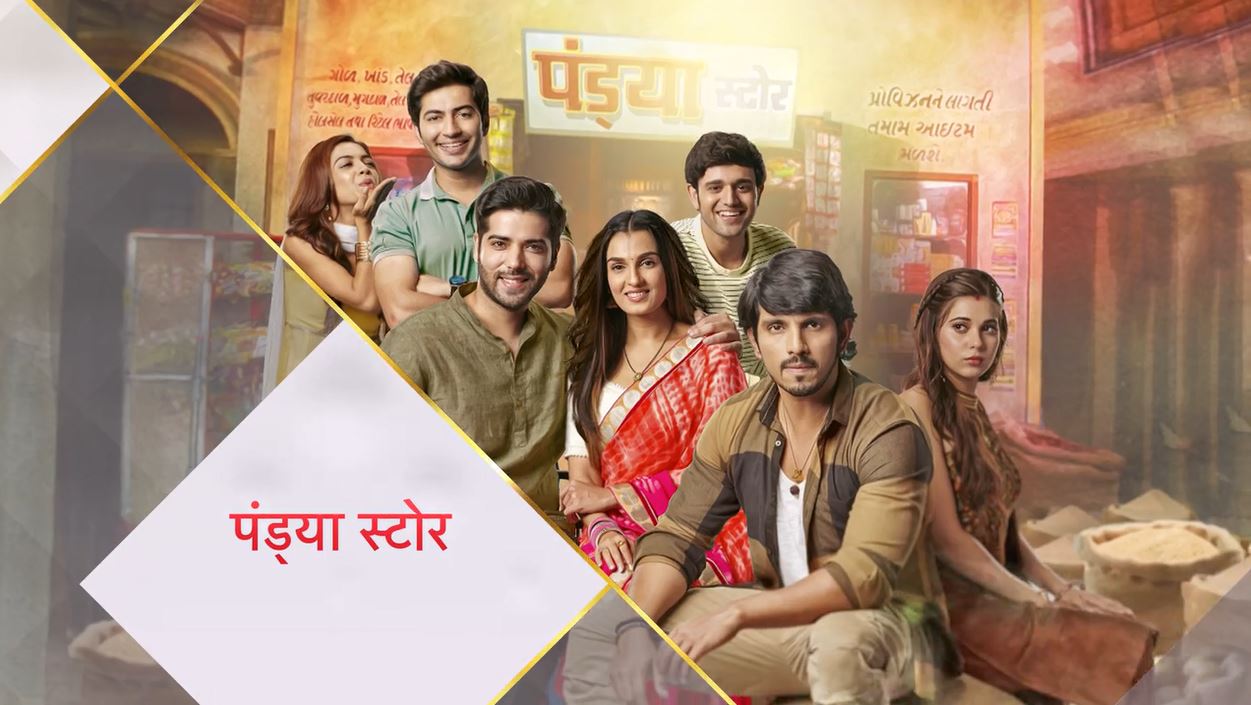 Pandya Store 4th April 2022 Written Episode, Written Update on UttarPradeshLive.Com
The episode starts with Dev getting a cup of hot milk. He sees Rishita sleeping and keeps the cup there. He comes to Kaka's call and says I will come to the shop. He asks Dhara to close the door, he is going to the shop. She asks him to wait. An old woman gives chocolate to a boy. Dhara gets a call from Gautam. Gautam says you did not need to wait there, when Dev is there, why were you so worried. Dhara says there is nothing like this, I have a lot of work. She ends the call. Shiv says I had tea at the stall, I have acidity. Suman asks Ravi to bring milk. Ravi goes to get milk. She says you did not drink tea, its fine. Shiva says I did not. She laughs. The boy enters the house and plays with the ball. Rishita wakes up as soon as the cup of milk falls. She gets scared seeing the boy. She asks him to go away. He opens a window. The man says I will take you for VIP darshan, I am charging less after seeing mata ji. Gautam says we will have common darshan. Rishita shouts to Dhara. Dhara comes and asks what happened, did you have a bad dream. Rishita says no, I saw a boy, he was leaving, he hides here. Dhara asks who is it. She sees the boy hiding. She asks him to come out. The boy comes out. She asks how did you come, tell me. The boy says my ball had come here by mistake. He takes the ball and runs. Rishita asks Dhara to stay with her. Dhara says he was a small kid, don't worry, I will get water. She goes and takes water. Rishita says I was very scared, you should have locked the door. Dhara says Dev left without listening to me, where is he. Rishita says Dev is not here, how can you be so careless. Dhara says okay, don't worry. Suman and all are in a queue. The man deliberately stops Suman. Ravi argues. Shiva sees that the man pushes Suman and Ravi. Shiva scolds the man and beats him up. He asks the man to apologize. Mahant asks what is happening. Gautam says sorry, this man was misbehaving with us, I hope you will notice this, that man wanted us to do VIP darshan. Mahant says you are Gautam of Pandya store, its fine, come, I will take you for darshan. Gautam says thank you, we had darshan. Everyone prays. Krish thinks that Keerti comes on time and meets him. Kirti says please let me go and study. Kalyani says okay, go. Kirti asks for money to buy books. Kalyani gives him Rs 5000. The fame goes away. Suman says worship has to be done, who will do it, worship is there, otherwise it will be a bad omen. She worries. Shiva takes Ravi's hand and walks around Suman.
Suman cries. Shiva takes his blessings. He says my omen has happened, we saw God, you see. Suman asks what did you do. Ravi says what Ganapati has done for Shiva and Parvati. Gautam says my brother is hero. Krish says yes. Suman says but I still feel scared if something wrong happens. Shiva says nothing will happen, I am here. He hugs Suman. A boy comes and asks Shiva and Ravi to sit, he will get the puja done. Shiva and Ravi worship. Everyone prays. They see that the boy has disappeared. They look around.
It starts thundering. Gautam calls Dhara and says we will come back in the morning, take care of yourself and Rishita. Dhara says take care of yourself and Suman. Kirti says I can't even connect with Krish. She calls Rishita. She cries. She says that I have come out with friends after lying to my mother, I got stuck here, the weather got bad. Rishita scolds him. Dev says I cannot go leaving you alone. Rishita asks him to leave. Dhara comes and asks what happened. Rishita hugs him and cries. She says Keerti is stuck somewhere, ask Dev to go and help her. Dhara asks Dev to go and pick up Kirti. She says I am here with Rishita. The old lady comes there. Dhara says Dev gave message that he will come, don't worry, eat food. The old lady says I have to wait for the night. Dhara is feeling sleepy. Somebody knocks on the door. Dhara says maybe everyone has come. The old lady asks for food. Dhara gets shocked hearing her voice.

Precap:
The robbers attack Dhara and Rishita. Rishita runs and falls down. Dhara and Dev take Rishita to the hospital. The doctor says that there is a possibility of her miscarriage, so be prepared.

Update Credits: Amena
Subscribe to Our YouTube, Instagram and Twitter – Twitter, Youtube and Instagram.