Meet June 23, 2022 Written Episode Update: Manushi steals Meet's baby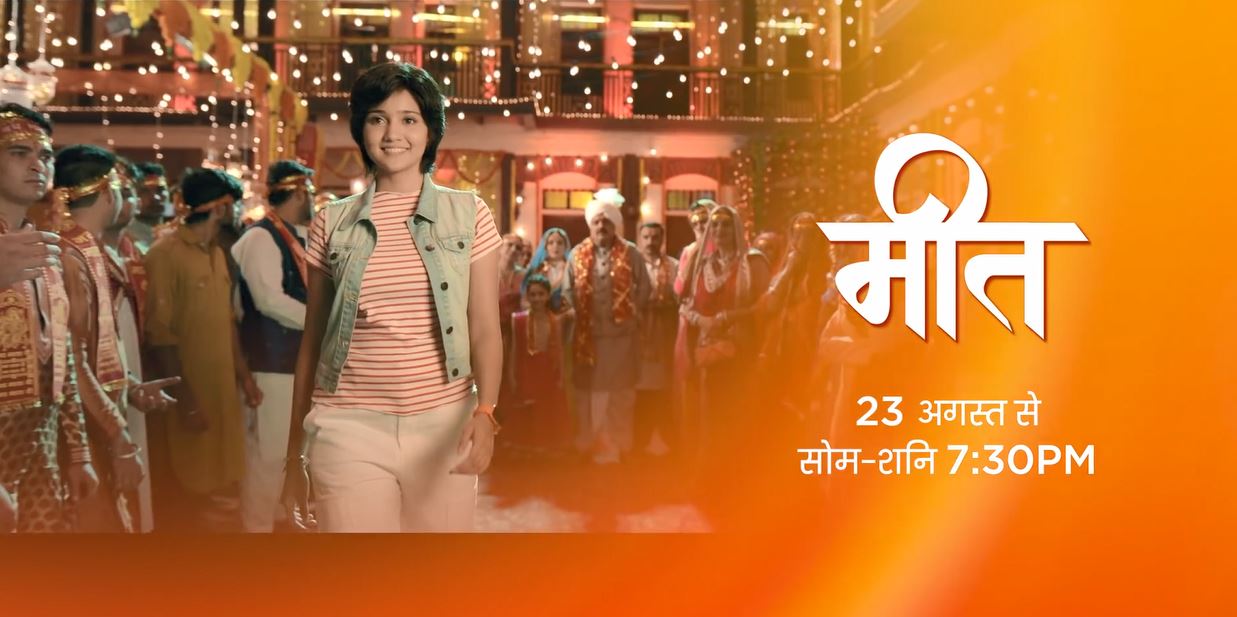 Meet the June 23, 2022 Written Episode Written Update on UttarPradeshLive.Com
meeting in the delivery room. Doctor making arrangements for her surgery.
Babita and Masum come to the hospital. Manushi sees them and says how are you here, I have to do something before they come upstairs. Masum says how bad the hospital is, at least she got the hospital like her colony, let's forget mom won't listen to anything. Masum hears baby crying. Sister congratulates her and says it's a boy. Manushi says I need to think of something to delay Babita a little longer to carry out my plan.
Babita asks for Meet at the reception. The receptionist says she is in room number 6. Manushi overhears the nurse asking a patient to pay the hospital bill or he will not be discharged.
The same man trips over Babita. Babita apologizes to him and leaves. Man say how can you go like that, these rich people don't care about poor people at all. Masum says to him, talk properly to my mother or you'll be seen in the intensive care unit. man curse them. Manushi watches the scene and remembers how she asked him to do a small job for her for some money. Babita gives money to this man and says take this, it's important for me to meet my daughter-in-law. Man starts making scene. Manushi says keep her occupied a little longer when everyone is out of Meet's room. I'll get her baby and run away, and then she'll regret it forever. Manushi overhears a nurse talking about how a family left their dead baby in the hospital and now she's going to lose her job. Manushi says, now it's going to be a turn for me too, there will be a twist in my story.
Babita asks Masum to take care of this man and she leaves. Babita comes into the room and greets the baby and says you must have heard my voice. I'm someone who always scolded your mother for carrying you with proper care. I know I berated your mom so much for doing it for you bow I'll see your sweet face, she walks towards the swing and sees that it's empty.
Nurse goes to Manushi with baby and says here is Meet Ahlawat's baby. Manushi remembers helping Nurse in her situation and giving her double her salary. Nurse asks Manushi for her money. Manushi says you will get the money but do some more for me only then you will get money now give me baby and go to the room her mother in law is waiting in the room she take the baby.
Sister asks Babita who you are. She says I'm Meet's mother-in-law, where's her baby. Nurse remembers that Manushi asked her to say that the baby was stillborn and Meet can never be a mother again. The nurse tells Babita that the baby is already dead, the body is in the morgue, it was a complicated operation, we just managed to save your daughter, and now she will never be able to become a mother. Babita starts crying in shock and says what you did God I prayed to you a lot why did you do this to me I was waiting for my baby and you took everything from me. Meet wakes up and sees Babita crying, she ask her what happened why are you crying and where is Meet Ahlawat and everyone can you please give me my baby. Babita says your baby was stillborn. Meeting in shock, she gets up and says no, mom, I felt him inside me for 9 months, I used to talk to baby, he danced inside me, that's not possible, go and ask the doctor, it has to be give misunderstanding. Babita says baby is dead, she gets a call from Meet Ahlawat but she didn't pick up, she gets a message from him that I'm stuck in traffic and will be there eventually. Masum open the door and ask Babita everything is fine. Babita leaves the room. Meet remembers how Meet Ahlawat planned everything for her baby.
Babita is crying in front of the room. Masum says what you mean, Meet lost her baby and she will never be able to be a mother. Babita says I don't understand what to do, go to Meet or wait for Meet Ahlawat, I don't know what to say. Masum says I worry about Bhai how he will react when he finds out he lost his baby and I'm sure he will support Meet and kill his desire to be a father. Babita says I know everything but I don't know what to do now. Masum says there is one thing you can do, it's difficult, but the last option for Bhai.
Meet you crying in her room. Babita goes to her. Meet hugs her. Babita says we had hopes and dreams for the baby but everything was ruined. I know that you have done everything for this family to bring happiness to my son, so today you can give my son another happiness away from my son's life so far that he could not reach you. Meet says, what do you say, how is this possible? Babita says we have to change with time, now you will decide, because you can't be a mother again, you can't give my son the happiness he wants, please get away from my son's life and in love must you sacrifice yourself someday i know my son won he will never leave you because he loves you so much after knowing you can't be a mother again he will keep it all inside but not hurt you, if you will be in his life then he will not be able to fulfill his dream of becoming a father i just want him to be happy so please leave him.
Masum is waiting for Babita outside. Babita goes to her, she asks if she accepted what you said. Babita says we'll get to know each other soon and I think she'll listen to me.
Meet in her room remembers everything Babita said to her and what Meet Ahlawat planned for her baby.
PreCap
none
Update credit to: Tanaya
Subscribe to Our YouTube, Instagram and Twitter – Twitter, Youtube and Instagram.