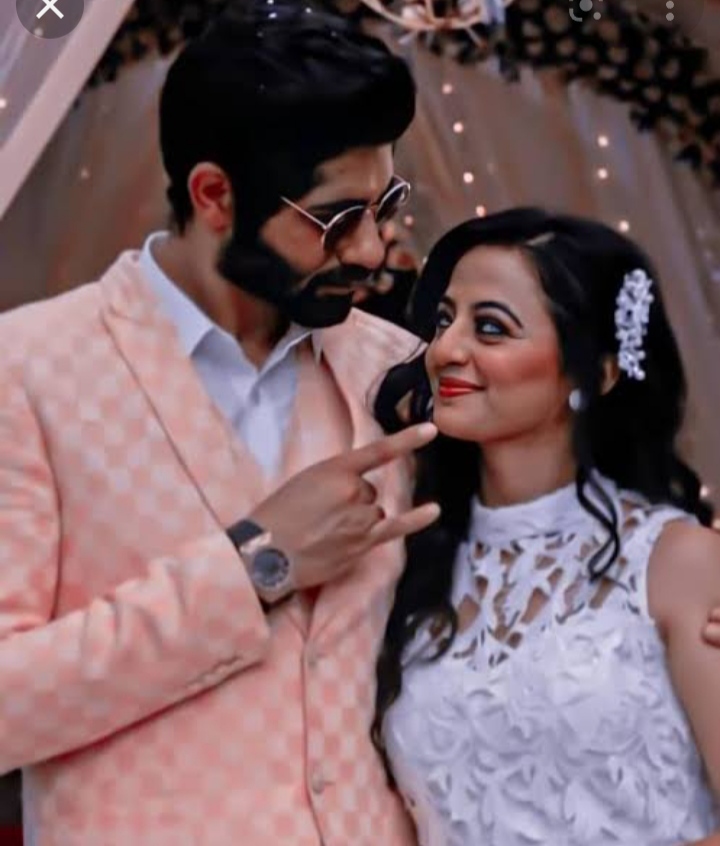 Thanks a lot guys for your love and you update Akanksha ki Request se Hai Hope you all like it. Well friends this update starts when Ishani force completely aborts Ridhima but here Riddhima is trying to save her child but it led to her miscarriage and here Ridhima knows that she will kill her parents. gives. Sorry for my mistakes . let's start
Ridhima is alone in VR mansion and she is scared because she was getting call from bar hospital for abortion so she calls Vansh but he ignores it and she doesn't receive Ridhima's call as she is going to her business meeting. But he tried once again and Vansh picked up.
Vansh controls his anger: What happened to Ridhima
Ridhima in call: Vansh baby she tried to say something but Vansh cut off as she is very angry on him
Vansh: No again Ridhima you don't understand repressed I don't want this child, you know that since childhood everyone's zamindari is muj prati or now this child I can't, I can't, I don't want to hear this child, you and don't Call me dammit sirf tumhari vajh se aaye loss my deal dammit now what is wrong with you please don't call me and hang up the call Ridhima was hurt by his words, her words were echoing in her mind.
Ridhima upset her stomach: baby mama love you so much i won't let anything happen to you ok baby you know your mama loves you more so her life baby please don't take any stress ok baby and papa love you too baby he is angry with us and tense so he said those words ok baby don't hate him baby he loves us so much and remember it is lunch time then go to the kitchen But suddenly someone grabs her hand and starts pulling her so Ridhima he is pulling some goons after that she starts struggling in their hold and takes a vase from the side table and pushes it on her friends And starts running out of the house but they were running after her and Ridhima used to hide herself behind a tree.
Goon 1 to my friends : Mam will kill us in search of her and Goon 2 and Goon 3 start searching for Ridhima then someone call her
Goon 1: Ma'am he really ran away
Ma'am: kill him
Gunda 1: Ma'am agar vansh sir came to know or else he will kill us
Mam: Who doesn't know kill her then go out of town and hide them or yes if you don't kill Ridhima then I will kill you Karo Aadesh and Ridhima also listens to it and records it in their phone and runs from there and hides themselves in the crowd but the goons find themselves and they hit him with the car and go from there, they feel That Ridhima is dead but not dead and people see it and take Ridhima to hospital and call Vansh from her phone but she doesn't pick up because he is busy with his meeting and then calls in anger because his not. call the next one left after descendant
people 1: hello
Angre: Who are you, this is not my sister-in-law. Hi!
People 1: Actually sir jinka it is not that he has had an accident then you come to city hospital and the phone slipped from Angre's hand and he ran towards his boss's cabin
Vansh : What did he do in anger but stopped in the middle, saw his condition and asked what happened and in anger tell him both of them go to hospital and drive very fast, after reaching hospital they go straight for operation It hurts to break into pieces when Ridhima and her girlfriend go to the theatre.
Vansh: How did all this happen, Angre
Angre: I don't know the boss but I will find it
Vansh: In two hours, let me know about the saree, whatever happened to Ridhima and Angre shook his head and left.
The doctor comes out of the operation theater and Vansh goes to him.
Vansh: Doctor, how is my wife how is she or my child is both thick, neither is the doctor saying anything
Doctor: Mr. Rai Singhania Sorry but we could not save your survivor and the ground is sleeping by his feet and Mrs. Rai Singhania is weak, let him take some stress mat and leave.
lineage pov
yes he never wanted a child but he never wanted it after knowing how much he loves her yes he is ready to accept the child as he sees a mother taking her child to the police how she saves him, then understands the love he loves dearly, his sweetheart how he never accepts the song of his own child's love and runs to the mansion, but then she meets and Vansh returns to his house. Can't go to Priyatam and remembers how he yells on the phone and says hurtful words to her, he's sorry but he can' do nothing now because of this meeting and thinks he says sorry to her and leaves his ancestral state with her but now he can't do anything so he leaves what he can say to his sweetheart that his riddhima is broken but he has been strong for his life.
After sometime Ridhima got up and saw that she is in their room and Vansh is sleeping sitting next to her.
Ridhima: Vansh slowly and weakly but Vansh hears it and gets shocked
Vansh: Know how are you
Ridhima: my baby
Vansh's eyes moist: no reaction Ridhima look at this and start crying No ye juth hai Hana Vansh said ye juth hai, Bolo neither vansh nothing happened nor to my baby
Vansh hugged him tightly and said sweetheart I'm sorry but our baby left us, it's true that Ridhima pushed him hard
Ridhima : Stay Way Mr. Vansh Rai Singhania Sirf Because of you today my baby is not with me you know that your family took me my baby and took me aisa ku vansh ku ku no Uday my phone yes tell me koo m know your family hoo hi ni:
Vansh: Please don't say sweetheart that you are my everything and sweetheart why are you blaming our family, they didn't do anything, you had an accident, that's why Riddhima slapped her hard.
Ridhima: You know Vansh what is your problem is that you never trust me for even knowing what it was then she told him everything and broke down. what to do now what will you do Vansh is gone, leaving me my child and Vansh is ashamed of himself that his sweetheart has so much face and there is no news Vansh said please listen to me but Ridhima cut him let's not laugh and see me like this Inshaan's face, because of which my baby has left me, you and your family have killed my child Vansh Rai Singhania, what did you ask for just love, he was your then Ku Vansh Ku with me like this and broke in front of him and fainted and Vansh picked him up in his arms and made him lie on the bed. Vansh also breaks down to burn in the status and limits of his girlfriend and swears to his girlfriend that he will take revenge on her criminals and now they will see the cost of Vansh Rai Singhania.
Friends, this is the only hope for today, you all will like it. I don't know how you are so let me know if you like it or not.
Precape: Vansh punished them all and what do you think Riddhima forgive Vansh or don't tell me in comments.
Well tell me in the comments how you will take this OS chapter.
Subscribe to Our YouTube, Instagram and Twitter – Twitter, Youtube and Instagram.