Kumkum Bhagya 23 May 2022 Written Episode Update: Ranbir regains consciousness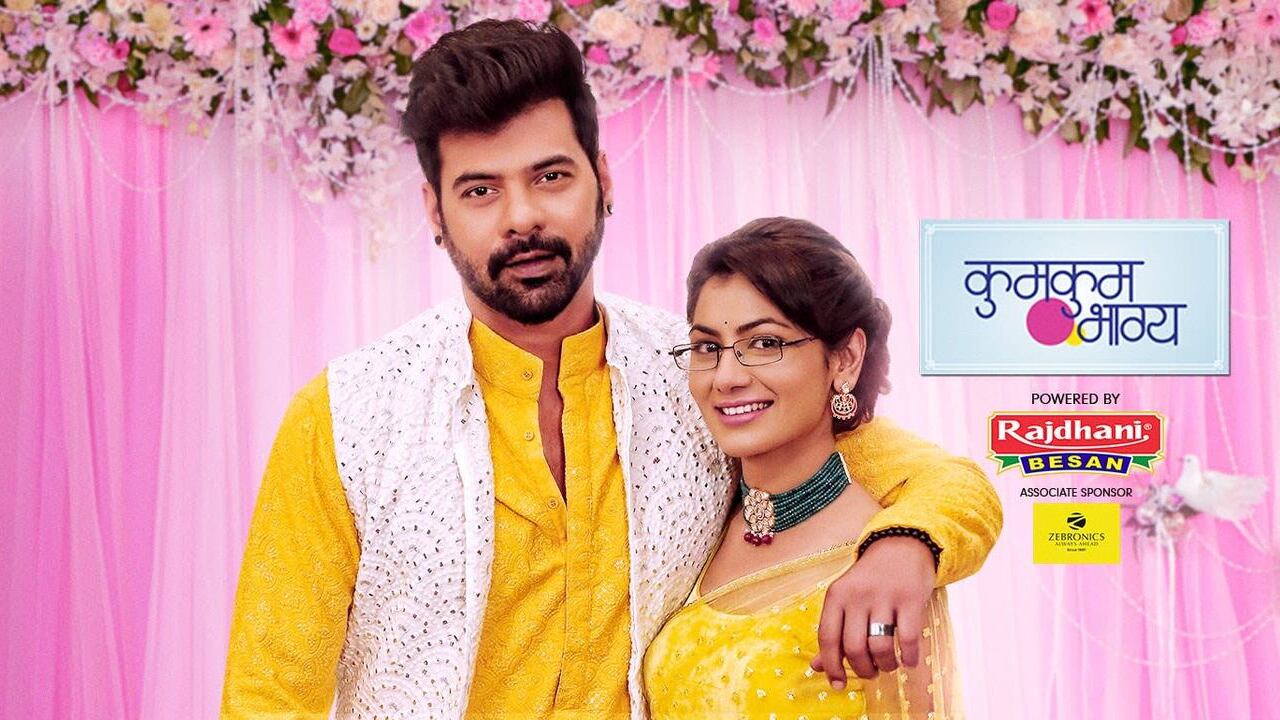 Kumkum Bhagya 23 May 2022 Written Episode, Written Update on TeleUpdates.com
Episode starts with Doctor telling Prachi that if she doesn't go home, she will tell everything to Pallavi. Pallavi says she doesn't want to hear anything, and doesn't think anything has happened to her. She asks him to take Dida with her. After that she leaves. The doctor tells Prachi that he does not regret that he blackmailed her. She says your baby is your responsibility and you are my responsibility. She asks him to go home and take rest. She says Ranbir's family is with her, I have spoken to her doctor. She asks Shahana to take Prachi home. Pallavi comes back to Madhu and asks what she was saying about Prachi and asks her to be her friend. Madhu says that she being a doctor does not want to discuss any patient's case with anyone. Pallavi says Prachi must be doing drama. Doctor asks do you think she is bad? Pallavi says she is very bad.
Prachi comes home and talks to Ranbir's picture, thinks about her moments with him. She says I will tell you, how much I love you? She says I will say sorry to you 100 times and I love you 1000 times, says you will call me mad in your love, and asks her to come home. She looks at their wedding album, and remembers Ranbir kissing the frame, and Prachi asks who is he? fb is shown, ranbir says you know him. Prachi says she doesn't want to see. Ranbir hugs her and tells that the girl is little girl, who looks like her (Prachi) and hence he downloaded her picture and pasted it with them. He says he wants two daughters and then says 1 daughter and 1 son, and then settles down for 1 daughter. Prachi says that she wants a son. He says that he likes girls. FB ends. Prachi says your daughter bothers me a lot and asks her to come home.
Pallavi comes home and shouts at Prachi. She pushes Prachi and drops her on the floor. She says because of you my son died. Riya says you killed my husband. This becomes Prachi's nightmare. She wakes up crying.
Shahana comes to Dida and says I have brought fruits for you and tea for myself. Dida asks for tea and takes it from her hand. He argues that everyone will think from the other's point of view. Shahana says she was unable to understand. Dida says if I have fruits, I will take them to make you happy, but I will not be happy. She says that a person will do what his heart says, not what others say. Shahana remembers asking Prachi to tell the truth to Ranbir and left.
Prachi cries. Pallavi tells Aaliya that she should have sent Riya home. Riya is sleeping. Aaliya says that she vomited. Prachi calls Vikram and asks how is Ranbir? Vikram asks why is she crying and tells that he will give her an update about her. Riya woke up. The nurse comes out and tells that Ranbir has regained consciousness. Vikram tells Prachi that Ranbir has regained consciousness and ends the call. Prachi gets happy. The doctor tells Vikram and Pallavi that they cannot go inside. Riya asks why are you not going inside. Vikram calls Prachi, but she is in the bathroom. Aaliya asks why are we here? Vikram says Ranbir wants to meet Prachi first. He says that she is not taking the call. Pallavi asks Rhea to go home and bring Prachi. She says the magic she has done on my son, he is asking her for Prachi. She asks him to go and fetch it. Aaliya feels that Rhea will get hurt.
Riya is driving the car and is going home. She cries and remembers Ranbir saying that Prachi is his wife. Seeing the car coming from the other side, he stopped the car.
Prachi tells Shahana that she is going to meet Ranbir as she regains consciousness. Shahana says I was talking to Dida and I came to know that one should not get carried away in emotions, and should impose one's thinking on others. Prachi says you have not said wrong and says Ranbir loves me a lot and I will tell him the truth, he deserves to be happy.
Ranbir is in the ward and looking at the mangalsutra in his hand. He says I know what this mangalsutra means for you, what does our relationship mean for you, and says if I go home, I will go with you, I will not go with anyone else, I don't want any Rhea comes home thinking about what Pallavi and Vikram had said. Prachi says I want to end this vanvas and stay with him. She says I refused when she asked me to accompany her. She says that she will do as she says and will go wherever she wants. He says I want to meet you, want to see your face and I don't want to see anyone other than you. Rhea is going to her room and thinks who she is, nothing to her. She thinks that she should have met me first, then mom, dad, dida and finally Prachi. Prachi says life will be as beautiful as they did at the time of marriage. He says misunderstanding has happened, our relationship is not the best, but our love is there, and it binds the relationships. She says he loves me very much and no one can love me like that. She says now it is my turn to love him and tells him that we will have a small family of three, me and our baby. She says that he will go crazy with happiness. She says I will hold her hand and tell her with mangalsutra. Riya comes there and listens to him. Prachi says I am ready to run away with her. Shahana says now both of you are running after marriage. Riya angrily drops the bottle. Prachi and Shahana see them.
Precap: Rhea says that Prachi wants to have a relationship with Ranbir, so two real sisters' relationship with him will end. She sits in her car and hits Prachi. Prachi gets injured and falls on the road.
Update Credits: H Hassan
Subscribe to Our YouTube, Instagram and Twitter – Twitter, Youtube and Instagram.