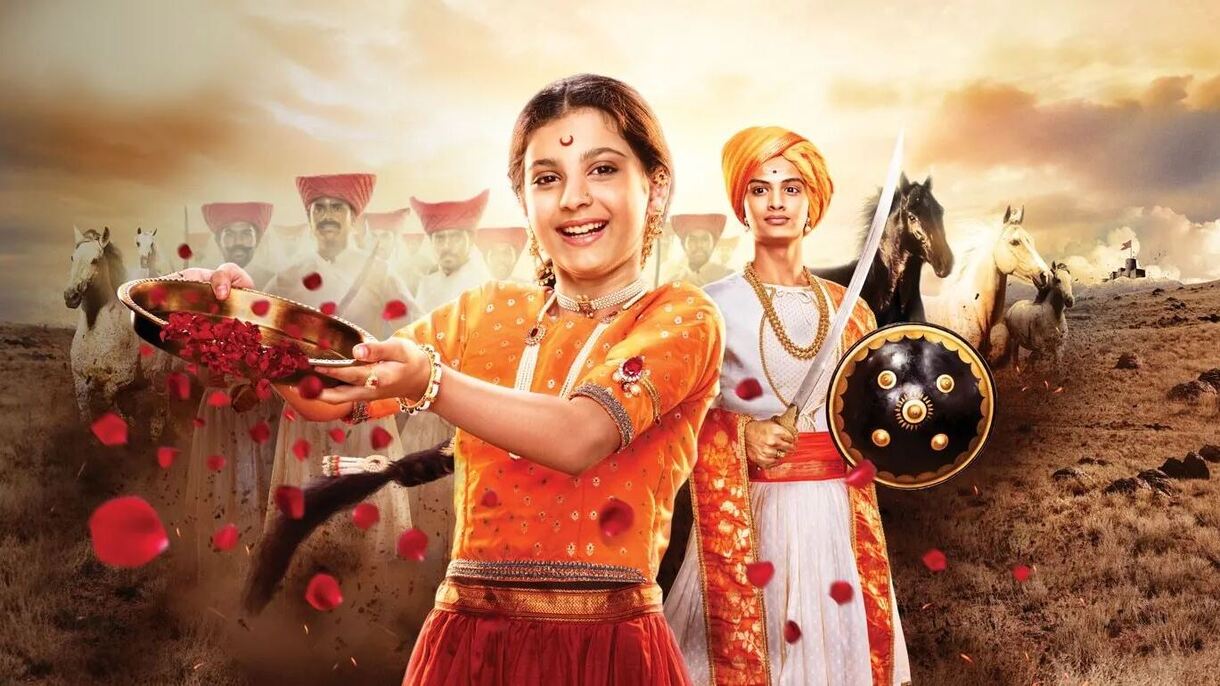 Kashibai Bajirao Ballal 11th April 2022 Written Episode, Written Update on TeleUpdates.com
scene 1
Kashi tells Ganga that I have to be punished in place of Krishna. There comes the bet. Kashi is getting ready to stand on the death row. Ganga comes to Kashi and says this is injustice, all women are with Kashi. She leaves from there. Kashi takes the noose and asks the guard if she can see her family before she dies. Baji asks what is she doing? Kashi says I am accepting your punishment, you said that if Krishna does not return till morning then I will be punished in his place. I have decided that I will not receive any special treatment and have chosen the death penalty for myself. She leaves from there. It's winning.
Kashi comes to his room and sees Ganga crying. She hugs him and says you are brave. Ganga says will you die like this? Kashi says I trust Krishna to come back. Ganga says he is a coward and might not come back. Kashi cries and says I have no option. She promises Ganga that Krishna will be punished for her deeds but if he doesn't come back then I will bear this punishment. Ganga says can't you understand what can happen? Radha comes there and asks Ganga to go. She left. Radha tells Kashi that I don't think you should be punished because of your brother. Kashi says I trust Krishna to come back. Radha says it doesn't matter but history will write that Baji killed his wife. Your stubbornness will make my son a murderer. Kashi laughs and says I really thought you care for me but I understand you care about your son's honor. Radha says you want everyone to think that you are a great lady but what will we answer to Shahu and your parents? Kashi says I promise not to spoil your son's honour. Radha says talking to you is useless. She left.
The women reach the palace to talk to Baji. He comes there and asks what is happening? Women say that this is injustice to Kashi. If she is killed, we will burn ourselves. They chant his name. Kashi comes there and says thank you for showing love for me but justice should be done regardless of who is the culprit. I didn't do anything wrong but I couldn't stop my brother in time so if he ran away then I should be punished. I am sure that my brother will return by morning and nothing will happen to me. Everyone chants for Kashi. Kashi says I want you all to promise to stay with me and go back home. If Krishna doesn't come back and I get punished then promise me that I will always respect your Peshwa, it is not easy for him but he will have to do this justice. It is test time for him too. The women beg him to let him stay here tonight so that they can pray for him. Baazi agrees.
All the women pray for Kashi in the palace and embrace him. They all cry. Baji looks at them and thinks what is this feeling? I don't feel any pain or anger but I do feel restless and nervous.
Radha comes to Kashi and prays to God. Ganga hugged Kashi and cried. Radha sees them and leaves. Baji has called Kashi.
Kashi comes to Baji and asks if he has called him? Baji says I am ready to give you one more chance. If you say sorry and request to reduce the punishment of your brother in front of everyone. Kashi says there is nothing to argue now. You have decided this punishment because you doubted me, you announced this punishment for me. You called me a traitor, so I should be punished. If you can't trust me then there is nothing more to prove. Kashi tries to go but Baji catches her and says I want to save you, can't you understand? Kashi sees.
The episode ends.
Update Credits: Atiba
Subscribe to Our YouTube, Instagram and Twitter – Twitter, Youtube and Instagram.