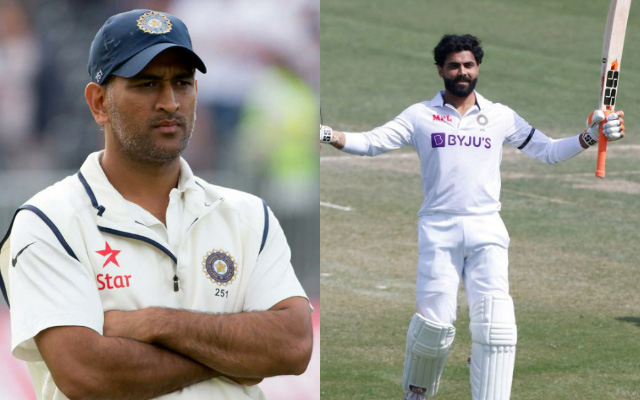 "We need to be patient. One day Jadeja will be the all-rounder that India need," Dhoni said in 2010.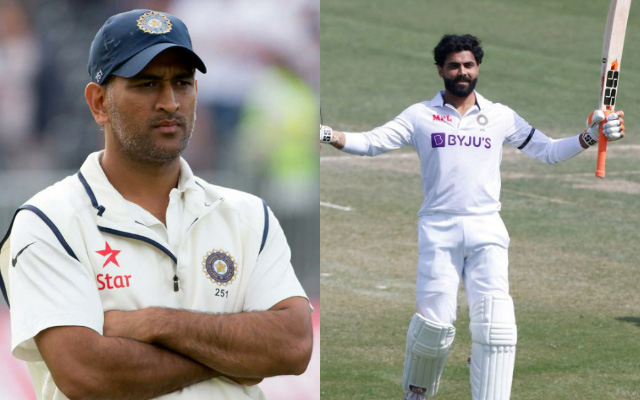 Ravindra Jadeja Will fly high and mighty since recently topping the ICC Test Ranking chart for Test all-rounders. The Indian cricketer, who is arguably at the top of his career, has delivered one spectacular run for the national team. However, recently what has garnered more attention than Jadeja's rise to the top is an old statement from MS Dhoni that has surfaced again.
In 2010 the former India captain said that India would need to be patient with the then 21-year-old and backing the cricketer to eventually transform into the all-rounder that one of the most famous cricketing nations needed. Notably, at the time of Dhoni's statement, Jadeja had not yet established himself on the big stage, did not have many significant performances to his name, thus making the comments even more insightful.
"We need to be patient. One day Jadeja will be the all-rounder that India needs," Dhoni told Vikram Chandra in 2010.
The 33-year-old's rise to the top has been attributed to his consistent performances in Test cricket over the years. His most recent heroics came IndiaVictory over Sri Lanka in the first test at Mohali. Jadeja broke several records by scoring 175* in the first innings of the Test against Sri Lanka and then took five and four wickets in the second and third innings with conservative left-arm bowling.
MS Dhoni has been instrumental in Ravindra Jadeja's top-notch cricket journey
Since this statement was first made by Dhoni, Jadeja has only grown from strength to strength in his journey as a cricketer. Notably, the 2011 World Cup winning captain has played a big role in Jadeja's rise, being his captain for both India and Chennai Super Kings in the Indian Premier League.
Apart from establishing himself as a vital member of the Indian team's set-up, the Saurashtra-born cricketer is also seen as one of the most sought after cricketers in the mega Indian domestic T20 tournament. Jadeja has been instrumental in the success of the franchise under Dhoni over the years, which was evident when he was CSK's first retention ahead of IPL 2022. The franchise retained the star cricketer for a whopping sum of Rs 15 crore.


Subscribe to Our YouTube, Instagram and Twitter – Twitter, Youtube and Instagram.
Related