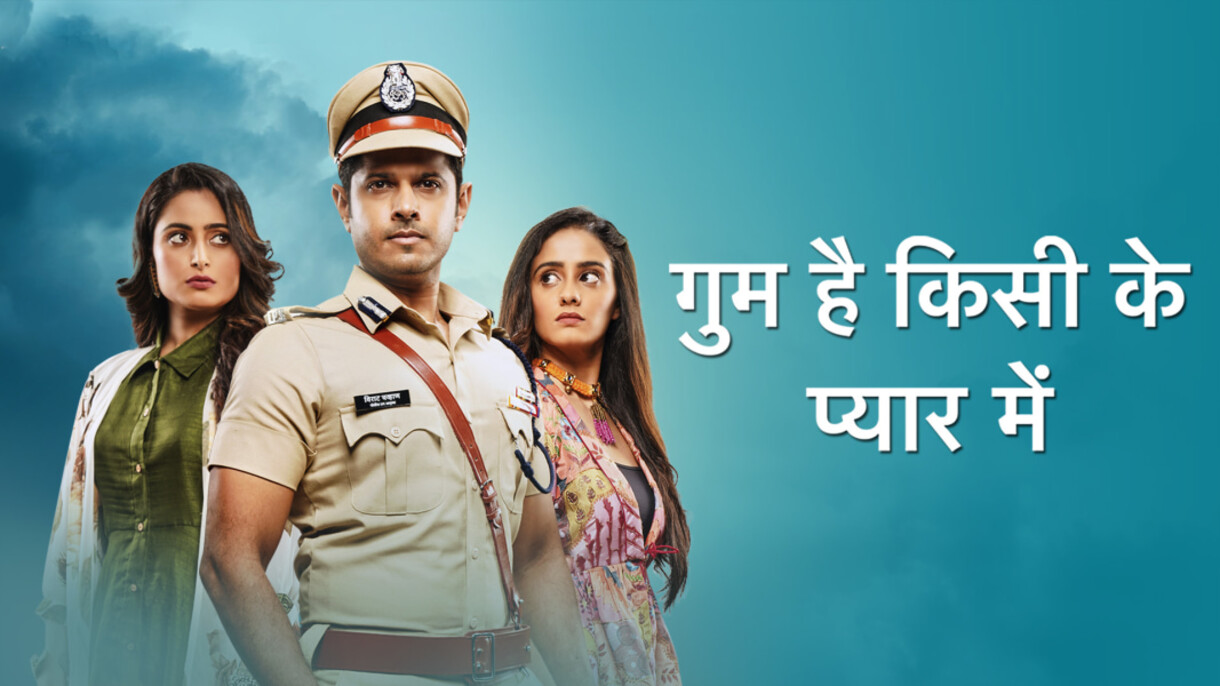 Ghoom Hai Kisi Ke Pyaar Mein 14th April 2022 written episode, written update on UttarPradeshLive.Com
Pakhi asks Chavan family about Rajiv. Bhavani says that it is their past mistake which they want to forget and if Sai tries to remind them about their mistake, she will not spare Sai. Karishma asks if she should call Sai. Ashwini says that Sai has already left for college. Sonalis says they should question Shivani as she would know everything. Karishma says that she saw Shivani getting ready and leaving the house. Pakhi asks if Sai and Shivani went to meet Rajiv. Bhavani gets shocked.
Sai is waiting for Shivani outside the police station. Shivani reaches there. Sai says that she thought she would not come. Shivani says that she had to come to rectify the mistake that her family did. Sai asks her to go inside and meet Rajiv and wishes him all the best. Shivani asks if she wants. Sai says that she should listen to him once and then decide what to do next. Inside the police station, Virat asks the inspector if it is a family matter and makes sure there is no lapse. Inspector says they have to take Shivani's statement. Virat says Shivani will not come here. Shivani enters and says she is already here. Virat says that he should be hurt by Sai's actions and apologizes on his behalf. Shivani says that only Sai understood her pain when no one in her family could. Virat looks at Sai angrily. Shivani says that she had come to meet Rajiv. Virat takes her aside. Sai says she came with Shivani and will leave if she wants. Virat warns her to stay away from it and starts abusing Rajiv.
Shivani warns him to pay attention to his language. Virat accuses Sai and says that he talked of closing last night for the same reason. Shivani says he is insulting her again and again with her words, he never understood her, she will meet Rajiv now. Sai goes to the inspector and asks if Shivani can meet Rajiv. Virat scared the inspector with his angry look. Sai asks if any victim can meet her accused or not. Inspector agrees. Shivani walks towards Rajiv's cell and sees him sketching it on a wall. Rajiv's jail mates praise him for his passion for love. Shivani calls Rajiv. Rajiv is overjoyed to see her and tells his jail mates that his prayer has come true. He tells Sai that Shivani had come to meet him because of him and tells how excited he was when he heard that Shivani was coming to meet him and prepared his favorite food, but was disappointed when Sai arrived. , e.t.c.
Shivani yells at him to keep quiet and says how did she come why did he leave her at the mandap. He says that he has a right to vent his anger on her for his sin. She slaps him. He shows his other cheek and asks her to slap again. She slaps him continuously and vents out her frustration. He says that she must be tired and can rest and start again as she will go nowhere. She cries louder and questions him again. He presents his handkerchief and perfume bottle. She recounts the incident where he keeps her perfume to remember her in his absence. She says they are getting married in 7 days. She says that the smell of her perfume will remind her of her presence till then. From the flashback, she asks if he still has it. She says that her scent has been lost, but the smell of her love is still intact. He continues to express his love for her and pleads to give her another chance.
Precap: Sai shows Virat their wedding clothes.
Virat asks disappointedly if she is planning their wedding again. She says that she wants his help to reunite 2 broken hearts like her and get them married.
Update credit:
Subscribe to Our YouTube, Instagram and Twitter – Twitter, Youtube and Instagram.