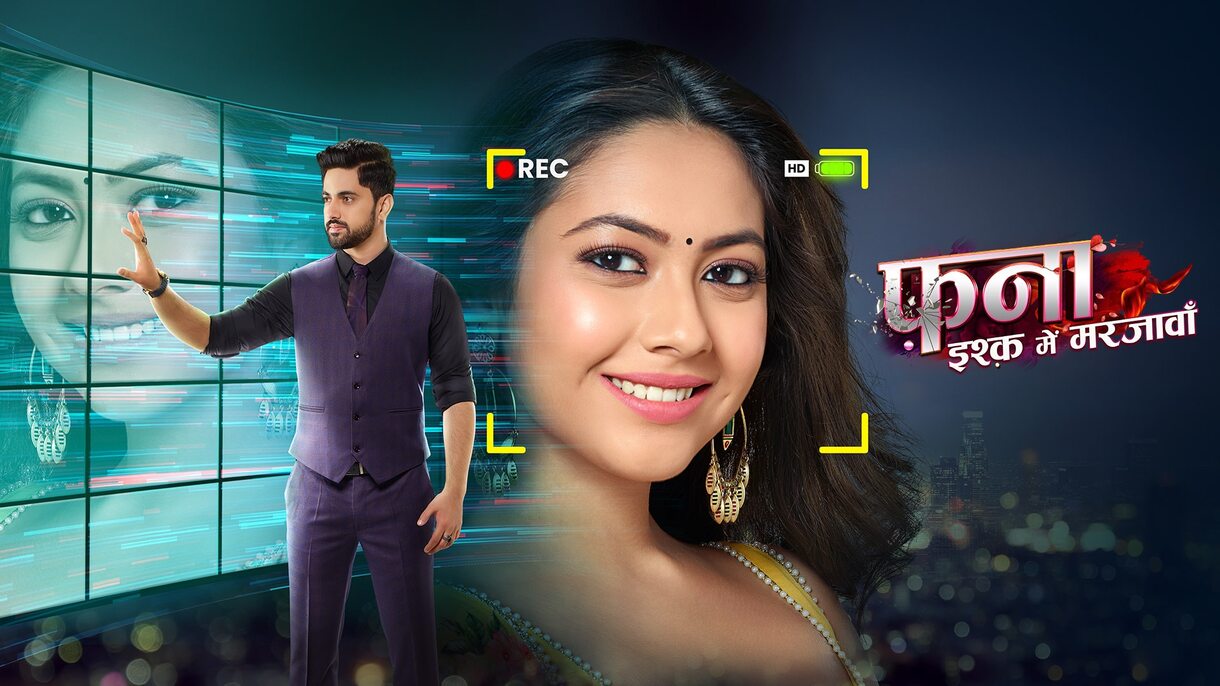 Fanaa – Ishq Mein Marjawan 4th April 2022 Written Episode, Written Update on UttarPradeshLive.Com
scene 1
Pakhi faints on the road. Agastya picks her up and cries. He says Pakhi open her eyes.. Pakhi opens her eyes.. She says this blood.. What is this? He says it is colour. Somebody shot you with a paint gun to scare you. He chooses the letter you only have 48 hours. If you don't confess to your crimes, it will be a real gun. Agastya shouts at his guards. Agastya hugs Pakhi and says I am with you, don't worry. She says from her heart that you have only 48 hours.
Agastya comes home with Pakhi. He says are you fine? Should I call the doctor? She says I fainted due to fear. I am alright! He says someone attacked you and you are saying it is nothing? I can't lose you I won't let anything happen to you. She repeats everything. She says you ruined my life. This is not your love, this is madness.
scene 2
Agastya comes to Dadi. He says Dadi I was very scared when Pakhi was attacked. My heart stopped. What if it was real? I would have lost my reason to live. Dadi says now you know how it feels when your loved ones are in danger. No one does all this without reason. You know what you have done wrong to someone. If you love Pakhi and want to save her then accept the crime she is talking about? In Pakhi's eyes, you will be a big person. Your love will win his heart. Agastya says no.. If I tell her the truth, she will hate me for life. I want to find this person. I know it is not Pakhi's father. Maya will never go against me. Singh is in jail. Ishaan is also in a coma. I don't know who is doing all this but I will find out.
scene 3
Ishaan comes to meet Singh. Singh says get me out of here. Agastya won't let me bail, he knows I can't do anything from here but if I get out I won't leave him. Agastya comes out. He calls Yug and says I am going to meet Singh. Keep an eye on Pakhi. Ishaan says we are trying to get you out as soon as possible. We harassed him so much that we confessed our crime to him. I need to leave now. Ishaan leaves. Agastya is coming. Ishaan bumps into her. He sees Agastya's face. Ishaan leaves. Agastya says stop.. he says why did I feel that I saw Ishaan but how is it possible? Ishaan runs. Agastya runs after him. Agastya says stop Ishaan.. Agastya runs after him.
Pakhi hides from the cameras and calls Mohit and says that there are cameras all over the house. Please try to hack them. Ishaan comes to a building. Agastya follows him. Ishaan hides under the bag. He calls Yug and asks him to go to Ishaan's house. Agastya closed the door from outside. Ishaan is worried. He tries to go out but he can't. Ishaan calls Pakhi. He tells her everything. Pakhi tells Dadi that I want to go to the temple to pray. That's why I feel better. Dadi says Agastya will not like it. He is scared for your safety. Pakhi says I want to go. Dadi says take the guards. Pakhi leaves silently. She says I am sure Agastya or Yug is going to Ishaan's place.
Agastya is on the way. Pakhi comes to the temple. The guards are with him. She says you cannot come inside the temple with a gun. I want peace there. stay outside Agastya says if it was Ishaan then I did a big mistake by leaving Hi, alive. I won't make that mistake again. Pakhi takes a bike and follows Agastya. She hammers a nail into his tyres. His tires got punctured. Pakhi looks at her. He calls Yug and says my tires are punctured. come to my place We have to go to Ishaan's house. Pakhi comes to the shed. Ishaan is scared. Mohit brought some things for her. He asked her to stay in the temple with the ring so that Agastya would see it as his place. Pakhi says Ishaan where are you? He says where is Agastya? She says come soon.
Agastya comes in place of Ishaan. Shubham says Agastya are you here? Was it something important? Agastya pushes him and goes to Ishaan's room. He is there with the mask on his face. Agastya was shocked.
episode ends
Update Credits: Atiba
Subscribe to Our YouTube, Instagram and Twitter – Twitter, Youtube and Instagram.