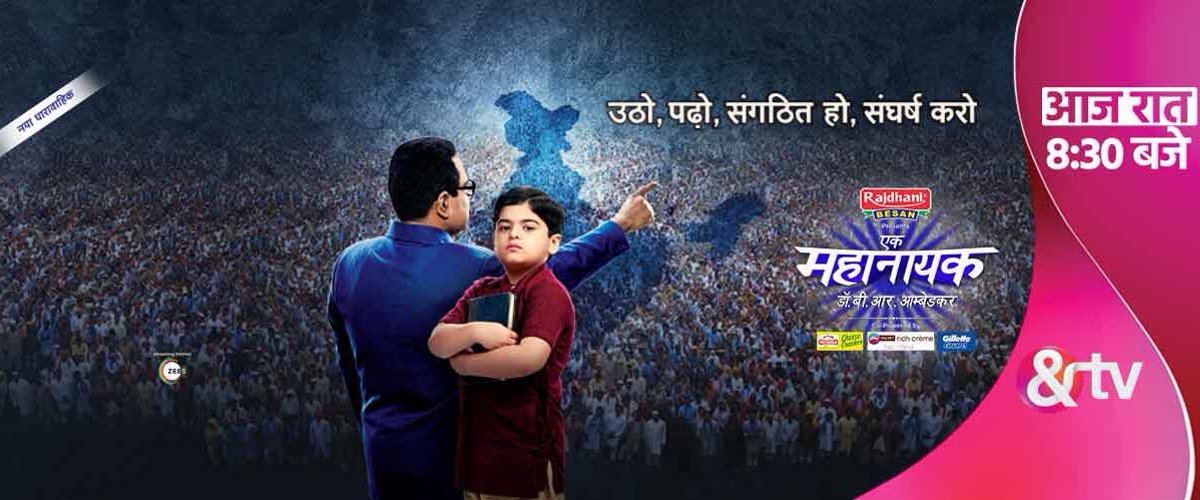 Ek Mahanayak Dr. BR Ambedkar Written Episode 4 April 2022, Written Update on UttarPradeshLive.Com
In this episode, Joshi informed Varchand about the topping while getting a massage in his college. Varchand was not upset, Joshi taunted him for his indifferent behaviour. Joshi said that Varachand was no longer able to protect his caste. Joshi left. Varchand decides to make Joshi taste his medicine. He asked his worker to give him a good massage, meanwhile another worker requested to release his pet. At first, Varchand discharges him instead of stopping him. She asked him to work for some time, Varchand would pay 12 annas for his pet.
Puranjan and Rami registered their names. Sethji asked them to start work. Sethji called the man who had to pick up the sacks, he was getting double the amount. Ramji recalled that he had to earn extra money to celebrate Bhima Rao's result. He asked Sethji if he could do that work and earn extra money. Sethji questioned Ramji as he was of good age. Ramji assured Sethi of his duty. Puranjan bound to stop Ramji, he was not healthy enough to undertake this task. Ramji convinced Pooranjan, he had to do it for Bhima Rao.
Namjoshi congratulated Bhim Rao. Guruji congratulated each other. Bhim Rao Sec was grateful to be a teacher. Bhim Rao asked him about the further educational process and how to enroll. Namjoshi was pleased to learn that Bhima Rao wanted to continue his education. Guruji told that Bhima Rao was the only one who had passed 12th from his entire caste. The aim of his education was never limited to getting a job but to improve the lifestyle of his people. He wants the greater good of the society. Bhim Rao questioned Guruji who was confused as to how Bhim Rao would finance his further academic career. The total cost was 25 annas which has to be deposited within a month. Bhima Rao became worried. Namjoshi said with a heavy heart that Bhima Rao's goal of pursuing higher education would be even more challenging for him. How will Bhim Rao manage it?
As Ramji and Puranjan were walking in the car, Ramji felt as if his dream of educating Bhima Rao was being fulfilled. Pooranjan assured him, Ramji's hard work would pay off. They reached a cliff from where carriage rides had become the work of an iron man. Ramji was pulling with all his might, for a minute his heart stopped beating. He got off the car, fell on the road, rolled over and hit his head against a concrete wall. They overturned the car. Puranjan went to Ramji.
Varchand's men brought Joshi to their home. Joshi called Varachand. The man told that his pet died outside Joshi's house, he wanted Joshi to pay the price. Joshi inquired. Varchand told that Joshi will have to do this for the prestige of his caste and status. He should follow norms and values ​​to set an example for others as well. Joshi interrogated Varchand. Varachand ordered his men to prepare Joshi for punishment.
Ramji was brought to the hospital. His family members came. The doctor said that he would be discharged in a while. Jijabai questioned Puranjan, Ramji went with him. Pooranjan accused Jijabai of asking Ramji to have more money than pension for making sweets. His stubbornness forced him to earn more. Bhim Rao came, he asked how it happened. Jijabai told that it was her fault. Rami wakes up. He wanted to go home. He woke up, felt dizzy and fainted. He called the doctor. The doctor called the nurses; Ramji was taken to the examination hall.
Everyone was worried. They were waiting for the doctor outside the room. The doctor told that Ramji's condition is serious. His condition can become serious if he does not get adequate treatment. The doctor told that Ramji is iron deficient. His body was too weak to carry itself. He took Bhim Rao inside to get medicine.
Ramji being at the doctor asked him to take extra care of his father. Ramji was forbidden to work for a month. He had made his diet plan, asked Bhim Rao to take good care of him.
Bhim Rao remembered Ramji and his hardworking life. His argument with him. Bhima Rao wept bitterly.
update credit: gold
Subscribe to Our YouTube, Instagram and Twitter – Twitter, Youtube and Instagram.