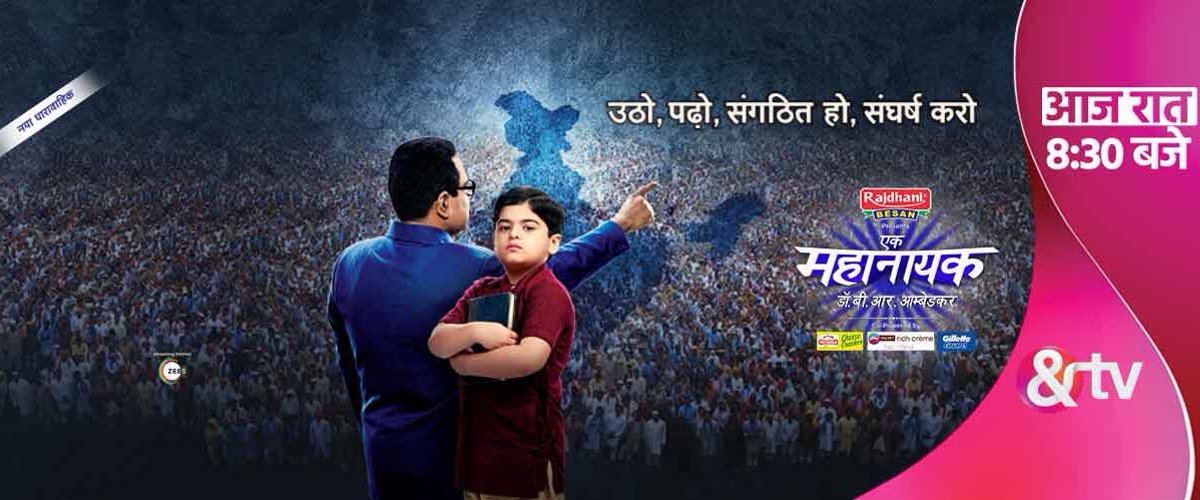 Ek Mahanayak Dr BR Ambedkar Written Episode 11 April 2022, Written Update on UttarPradeshLive.Com
The episode begins with Jijabai forcing Ramji to decide between Bhim Rao and his family. He asks Bhima Rao to promise him that he will think for everyone, will not fall in love with Bhim Rao. Ramji replied that even if he did not help Bhima Rao, his education would not stop. Jijabai asked Ramji to let her son go; It could be possible that he is not the one who was guessed. It was a sin for a father not to support his needy son. Jijabai questions whether the family is being dragged into danger as it was not a sin for them, Ramji should go his own way. He asked her to think and make her decision as she was waiting for him outside. Ramji sat down.
Jijabai informs everyone that Ramji will come out in a while to announce his decision if he doesn't go inside and bring them. Ram asked Jijabai why she was putting pressure on Ramji. Bhima Rao asked her not to interfere. Jijabai said that Bhima Rao was saying something right for the first time.
Ramji recalls his conversation with the young Bhim Rao. He recalled the memories of himself and Bhimabai to educate Bhima Rao. Ramji started crying. Hitesh and everyone called out Ramji, they were waiting for his decisions. Phulia and Dalia Amma supported Ramji. He wiped his tears and went outside.
Ramji said that Bhima Rao will have to bear the burden of his studies himself. Ramji, Anand, Lakshmi, or Meera will not share that responsibility with him. None of them was fit enough to share that burden with him. He apologized for not giving further education to Bhima Rao. He sat down. Hitesh and his companions praised Ramji. Anand asks them to stop, their clapping will not make their decision right. Anand questioned Ramji. Jijabai said that Ramji's decision was quite clear. Pooranjan and everyone else questioned his intention. Guruji asked Ramji to solve the problem. Meera told Ramji not to fall under Jijabai's delusion. Jijabai questioned; Ramji was not a child. Lakshmi could not understand why a father like Ramji would refuse to teach a son like Bhim Rao. Ramji used to explain himself but for now he has given his verdict. Anand refuses, Puranjan joins him. Ramji forbade Anand and Puranjan. Ramji desperately wanted to leave Ramji but Bhima Rao stopped him. Ram released his hand and left. Ramji said that this was his final decision. Dalia told her not to do this. Bhim Rao was a gifted child; Ramji should not back down now otherwise his son will become weak. Ramji was asked to reconsider his decision. Lakshmi said that they were ready to part ways, by doing so they would be able to help Bhima Rao. Anand obeyed Lakshmi. Bhima Rao pleaded with him not to talk about separation, he also asked Dalia Amma not to pressurize Ramji. Being the son of Ramji, Bhima Rao accepted his decision. He told Ramji not to come under any pressure. Ramji wanted to hug Bhima Rao but not because of Jijabai. He wiped his tears and left.
Jijabai happily came inside. She finally succeeded. Jijabai congratulated herself. Meera came in. Jijabai asks Meera to congratulate or otherwise leave. Meera questions Jijabai about her antics. Jijabai said that she does not want anything else here. Meera got down on her knees and pleaded with Jijabai with folded hands. Meera's last wish was she would not ask for anything else. He begged Jijabai to allow Bhima Rao to study.
update credit: gold
Subscribe to Our YouTube, Instagram and Twitter – Twitter, Youtube and Instagram.