Patna, Online Desk. Ayesha S. with her attractive looks in the movie 'India Lockdown' by famous film producer and director Madhur Bhandarkar. Eman is about to set a fire. Ayesha is 26 years old. She has been Miss India International in 2015. She represented India in the Miss International pageant held in Tokyo in 2015. The most special thing is that she Ayesha is a resident of a small town like Patna in Bihar.
View this post on Instagram
He showed the problems of locked up sex workers
Ayesha has studied Aeronautical Engineering. Ayesha's film is based on the Deh Mandi in Kamathipura, Mumbai. In it, Ayesha is shown as a sex worker. Ayesha says that films like Mandi and Shabana Azmi's Chandni Bar helped her a lot to feel comfortable in this film. The film depicts the difficulties of sex workers during lockdown.
View this post on Instagram
Ayesha is excited to enter Bollywood
For Ayesha, this is her first Bollywood movie. They are very excited about this. Ayesha hopes that through this film doors of new possibilities will be opened for her.
Early studies of Vidya Mandir, Patna
Ayesha did her early education at Vidya Mandir in Patna. After this, he went to Calcutta to study mechanical engineering. Later, she decided to pursue fashion and modeling as a career.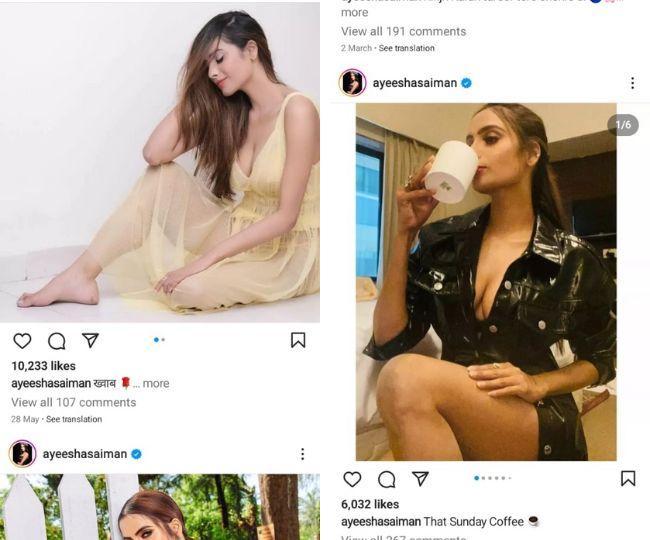 desire to establish himself in bollywood
Ayesha entered the modeling field from 2012. She had the opportunity to enter Bollywood for the first time. Her role in this movie is definitely small, but she is hopeful that new opportunities will arise after this. The list of actresses who entered Bollywood through beauty pageants is long.
Edited by: Shubh Narayan Pathak
Subscribe to Our YouTube, Instagram and Twitter – Twitter, Youtube and Instagram.

( Image Credit : Instagram )