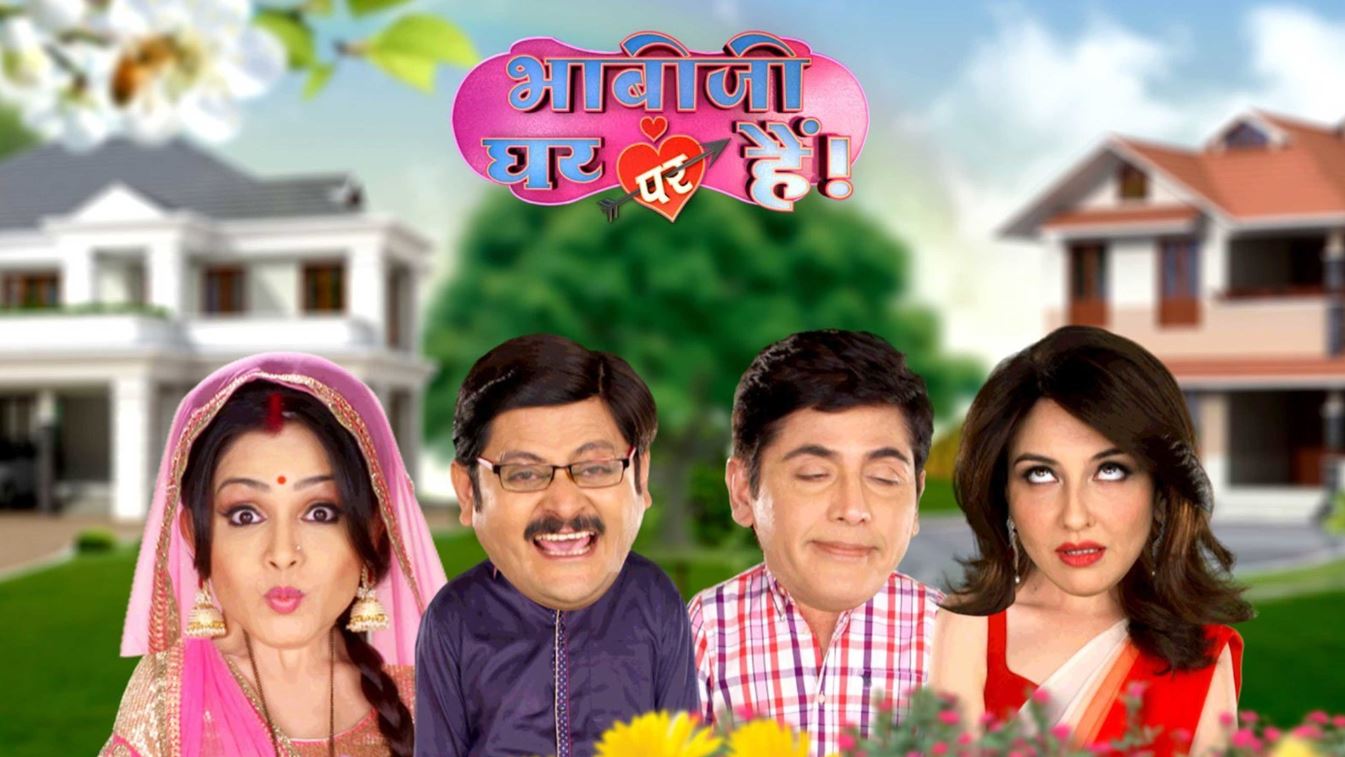 Bhabhi Ji Ghar Par Hai 12 April 2022 Written Episode, Written Update on TeleUpdates.com
Anu outside the house. Tiwari makes her sit in the rickshaw and greets her. Anu says why were you shouting you know people stare at me. Tiwari says I feel energetic when I see you. Anu says am I a power plate. Tiwari says you are the source of energy. Anu says are you going to continue with rickshaw. Tiwari says yes. Anu asks him if there is a rickshaw now. He refused. Anu says if you don't get any rickshaw then please send it to me. Tiwari says no rickshaw is available. Anu says okay I will come with you but if I get any rickshaw then I will get down. Tiwari says you will not sit with me and help him climb the rickshaw.
Anu asks the rickshaw to stop. Tiwari Why are you staying here, we have some more distance to go for your classes. Anu says fine. Tiwari says I will leave you and come back. Anu says I will take rickshaw with me and while returning he will pick you up as I don't want you to come along as everyone comments on me. Tiwari asks what does he comment. Anu says they call you less for class, anyway I will leave. Tiwari started crying in shock.
TMT is drinking in the bar and crying for Rusa. Prem and Gupta enter the bar and talk about medicine, how much Ayurvedic medicine is better than American medicine. TMT sees Prem and Gupta at the bar, they walk up to them and start crying for Rusa in front of them. Prem and Gupta leave there because of nonsense. Malkhan says there is an old man sitting there, let there be sorrow in front of him. They approach him and start crying. David yells at them and asks what is your problem. Teeka says we are crying for our love. David starts crying for his Preeti and says let's have a drink. Vibhu takes the bottle and breaks it. David calls the waiter and asks him to get another bottle. Vibhu asks her to come home, why are you with these roadside people. Tillu says we are not on roadside we are real lovers. Vibhu says oops then you lie down in front of his house and die and ask David to come. David denies. Vibhu says I have arranged everything to come. He walks with her. The owner yells at the TMT bar that your 5000K bill will stop paying and leave.
Saxena, David and Vibhu perform rituals at Ouija board to call Khajuri. Ask David my date is here. Vibhuti says be patient. David says I can't wait. Saxena asks Vibhu to silence him. David and Vibhu start arguing. Saxena silences them and says welcome old lady. I. Saxena. My grandfather passed away and became a ghost because he was a criminal and was telling his family story. Vibhu tells Saxena what nonsense are you doing. Vibhu says I am talking to your maternal grandmother Khajuri. David came to my date in tears. Vibhu says Aunt Khajuri if you are here then give her a chance. Saxena says don't do this it is wrong Nani Khajuri. It becomes very stormy and Vibhu gets possessed.
Tiwari is unable to sleep thinking that Anu calls him classless and Sleep talks about him. Tiwari woke up in fear. Angoori wakes up and asks him what happened. Tiwari says nothing I was dreaming. Angoori says you called some bhabhi ji classmate. Tiwari says I dreamed that Ramvati bhabhi came in my dream and asked me weather I know classical song. Angoori says but you were crying like someone has insulted you a lot. Tiwari says forget it, it was all a dream. Tiwari keeps on hearing Anu calling him classless. Tiwari keeps covering his ears. Angoori says why are you so restless. Tiwari says I hear a lot of noise. Angoori says there is no noise. Tiwari says I will go for a little walk, I have some gas problem. Angoori insisted on joining, Tiwari scolded and left
Shedding tears in the balcony, Tiwari says sister-in-law, you are sleeping hurting me badly but, your words have ruined me. Tiwari imagines Anu in front of him and says you are classless, Tiwari says what is the difference, Anu says you are illiterate in a village and then someone who studies in convent school, that is difference. Tiwari says that I was also admitted to the convent. Anu says a donkey like you cannot change even after coming to the convent. Tiwari realizes that it was his imagination and vacation.
Vibhu wakes up as Khajuri. Vibhu calls David Prannath. About David hugging her, Saxena says it might be prank too, so control your emotions, Khajuri says you can ask personal questions. David asks what happened on the first night. Khajuri says nothing happened, because you pulled me close and then a snake came between us and it entered your pants. David says confirm that she is my Khajuri and I love you Khajuri.
Anu who is waiting for Vibhu gets worried. David comes inside and asks why didn't you sleep. Anu says some husband is making fool, how will I sleep. David says learn to sleep without him as he is no longer Vibhu. Anu asks why is it so, David says that Khajuri has caught him. David calls Vibhu as Khajuri.
Vibhu moves delicately. Anu is shocked.
former cap:
Anu asks Tiwari for a favor, Tiwari says how will a classless man help you. Anu says if you want to help me or forget, then I don't want more drama. Tiwari says tell me how can I help you. Anu says be my husband. Tiwari was shocked.

Update Credits: Tanaya
Subscribe to Our YouTube, Instagram and Twitter – Twitter, Youtube and Instagram.