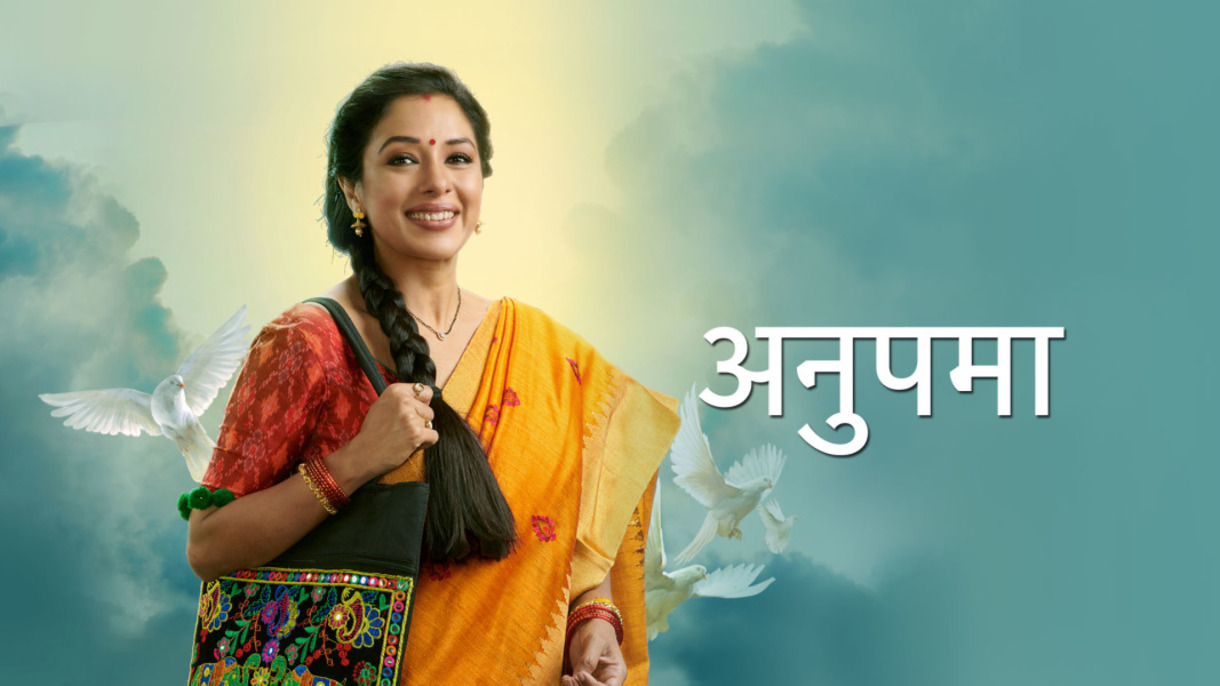 Anupama 11th April 2022 Written Episode, Written Update on UttarPradeshLive.Com
Anupama emotionally tells Malavika that she must have observed 16 Monday fasts for 16 births as Anuj is the reward of her prayers. Malvika says that her words are also cultured. Anu hugs him. Malvika apologizes to him for getting angry with him. Anu says fine. Malvika says that she gets angry seeing Shah cursing Anuj and Anupama's happiness, yet they both behave so kindly towards her. On the other hand Rakhi tells Kavya that she explained what she wanted, now Kavya should think well and take a decision; She must remember that she is helping him because she is a woman and not because she is his solution. She thinks that when a woman for whom Vanraj left Anupama will leave Vanraj, the Shah family will disintegrate and Kinjal will return to her, only then will her revenge be complete.
Anupama apologizes to the angry Anuj. Anuj ignores him. She pins him on a wall and asks what is happening. He says that he is angry. She says that he is more lovable when he is angry, sometimes it is good to think of himself and he is very happy; He and Bapuji Shah will manage the family, they should only focus on their marriage. Anuj says that he wants everyone to be happy in his marriage, one who wants his marriage and one who does not. Anu says that whatever they sow, they will have to reap. Anuj says that he is happy to hear this new change in his life. She says that she will go and see what her father and mother are doing. He holds her pallu and romantically says that he will openly romance her in front of everyone during her marriage as his first marriage and he can't wait. She shyly asks him to control. He says that he cannot. She leaves saying that the boy has gone mad.
Anupama returns to Shah's house with Samar and Kinjal and sees Vanraj and Kavya fighting. Kavya's tongue curses Vanraj that she is tired of his failure and attitude, she should do something else she will. Vanraj shouts that she can do whatever she wants. Anu tries to stop their fight. Vanraj shouts at him to do his work. Kavya leaves saying Rakhi is right. Samar and Kinjal ask Anu not to interfere in all this and focus on their marriage. Anu says that she cannot see any drama during her marriage.
Anuj cooks and enjoys food for himself and Malvika. Malavika pulled her leg and asked where she was going for honeymoon. Anuj gets a call and excitedly tells Malvika that he has got a new project and says that now he can fulfill Anuj's every dream and thank God. He asks Malavika not to tell Anu about it as he wants to celebrate it with a special gift.
Next morning Anuj wakes Anu. Anu asks her to sleep in her sleep. She opens her eyes and sees him as the groom wearing Sehra. She says looking great as a groom. He says that's all. She says that she only looks like him. He dances enthusiastically and asks her to join him. She dances with him and realizing that it was her imagination, thinks that Anuj looked really good as a groom. She then chooses kajal and applies it behind her ear, remembering Ba's curse, thinking that her happiness should not be looked down upon by anyone.
Hasmukh offers tea to Vanraj. Vanraj asks if he has prepared tea for her. Hashmukh says he is her father and can never think badly of him, he stops her from doing wrong as he doesn't want her to be in trouble, he will support her and even God If he will follow the right path and then no one can stop him from achieving success etc. Vanraj gets emotional hearing this. Leela is with them. Hasmukh says he became Anupama's father, it doesn't mean he is not Vanraj's father, he wants to be a good father who stops his kids from doing wrong. He suggests Leela to be a good mother and save her son from ruin; His mother used to say that Anupama is the Lakshmi of this house, now her son has lost her and he cannot expect her to come back again in his life. Leela silently listens to him.
Anuj video calls Anu and gets romantic with her. Anu blushingly asks her to get ready and go to work. Anuj thinks when will he get married. Bapuji invites his relatives over phone who decline his invitation saying that he will not attend the second marriage. Leela says that no one will attend Dadi's wedding, she finds him bitter but speaks the truth; Only 2 guests will attend his daughter's wedding, one is insult and the other is accusation; No one will attend Anu's wedding, maybe family members will be involved, but no one will give her blessings or omen etc. Hasmukh asks if she will be present as her presence matters to her, Anupama, Anuj and the kids. Leela says she won't either. Hasmukh thinks that he wants to convince her as he knows that Anupama's happiness is incomplete without her.
Precap: Hasmukh invites Anupama's mother for the wedding. She performs Anu and Anuj's pre-wedding ceremony and warns him not to let Shah ruin their marriage.
Update credit:
Subscribe to Our YouTube, Instagram and Twitter – Twitter, Youtube and Instagram.