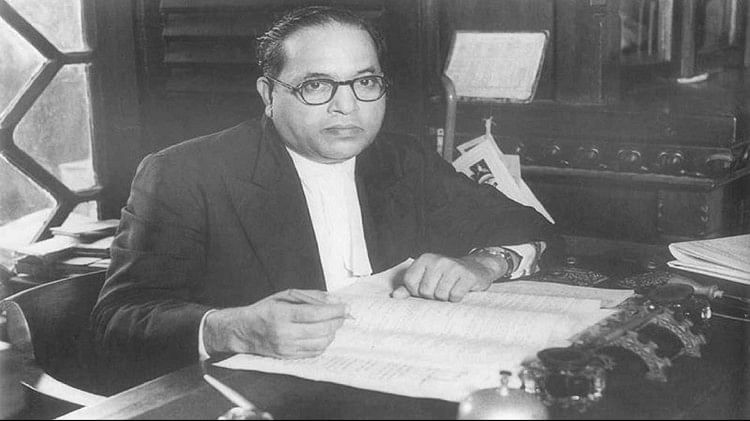 Lifestyle Desk, , New Delhi
: Shivani Awasthi
Updated Tue, 12 Apr 2022 0557 PM IST
Ambedkar Jayanti 2022: The Constitution of India makes it different from other countries. It is the constitution which protects the rights of every citizen while at the same time ensures their duties as a citizen. Dr. Bhimrao Ambedkar is famous as the architect of this Indian Constitution. The role of Babasaheb Ambedkar in the making of the Constitution is incomparable. Many people gave many arguments in this regard but Dr. Ambedkar's contribution and role in the Indian Constitution cannot be denied. Babasaheb Bhimrao Ambedkar was born on 14 April 1891. Bhimrao Ambedkar had to face discrimination since childhood. Although he did not give up with difficulties and achieved 32 degrees.
On the occasion of the birth anniversary of Dr. BR Ambedkar, an accomplished economist, know what is the role of Babasaheb in the making of the constitution.
The constitution of India
After the independence of the country, the Constituent Assembly of India was formed. The Constituent Assembly had a total of 379 members, of which 15 were women. The President of the Constituent Assembly was Dr. Bhimrao Ambedkar. It was a big deal in those times when untouchability and caste and caste were considered, then an untouchable person got an influential position. According to many experts, Babasaheb was selected in the Constituent Assembly because of his administrative efficiency and political influence.
Ambedkar was elected as the head of the drafting committee that was formed for the making of the constitution. In fact, when Nehru had presented an outline of the objectives of the Constituent Assembly, Jayakar, then another member, opined that no motion could be voted on without a representative of the Muslim League. On this Ambedkar also intervened for the first time and gave his opinion. Many Congress leaders were impressed by his advice.

,



Subscribe to Our YouTube, Instagram and Twitter – Twitter, Youtube and Instagram.