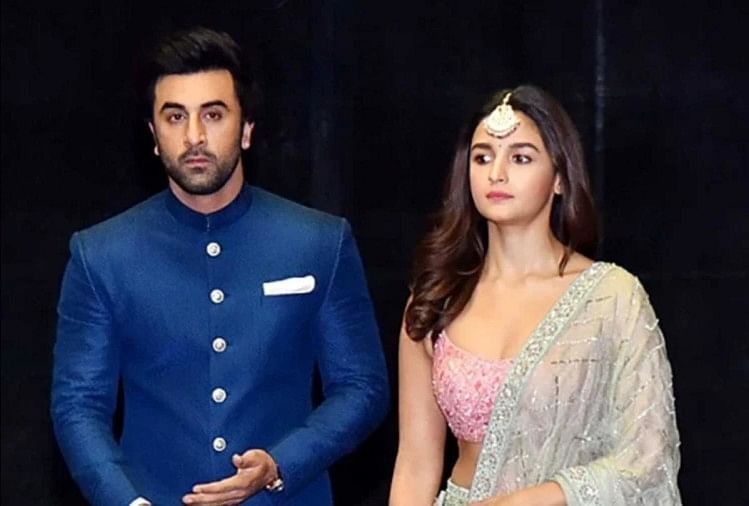 Published by: Kavita Gosainwal
Updated Tue, 12 Apr 2022 01:52 AM IST
Summary
Alia Bhatt and Ranbir Kapoor are going to tie the knot soon. The Kapoor and Bhatt family are trying their best to keep this marriage a secret, for which they have found another way. Let's show the video.
Expansion
The countdown for Ranbir Kapoor and Alia Bhatt's wedding has begun. Both will tie the knot between April 14 and 17. Ranbir and Alia's family is trying their best to keep this marriage private, due to which the date of marriage has not been confirmed by both the families till now. But the wedding preparations have started between the two families. It is being claimed that Ranbir and Alia's wedding will take place at the actor's house 'Vastu'. In such a situation, this house has also been covered.
Actually, the marriage of Ranbir and Alia will be completely private, in which only close people will be involved. In such a situation, before marriage, Ranbir Kapoor's 'Ghar Vastu' has been completely covered with white curtains, so that the information about the preparations going on inside the house cannot come to the outside. A video has also surfaced on social media, in which it can be clearly seen that a man is putting white curtains outside Ranbir's house. It is clear from this that both of them are trying their best to keep the marriage private.
Before the wedding of Ranbir Kapoor and Alia Bhatt, the house is being decorated like a bride. A video of the decoration of Krishna Raj's bungalow surfaced on social media, in which the house looks like a bride. After marriage, Alia is going to live in this bungalow with Ranbir. Neetu Kapoor will also live in this house with her children. Apart from this, RK Studio has also been decorated very beautifully with the help of lights. However, RK Studio was sold by the Kapoor family and now this property does not belong to them.
Alia and Ranbir are tying the knot after dating each other for five years. Both are going to get married on a special theme, in which pastel colors will be used. Alia Bhatt's wedding is of the theme of the dress. Sabyasachi and Manish Malhotra have jointly designed Alia's lehenga.
,



Subscribe to Our YouTube, Instagram and Twitter – Twitter, Youtube and Instagram.