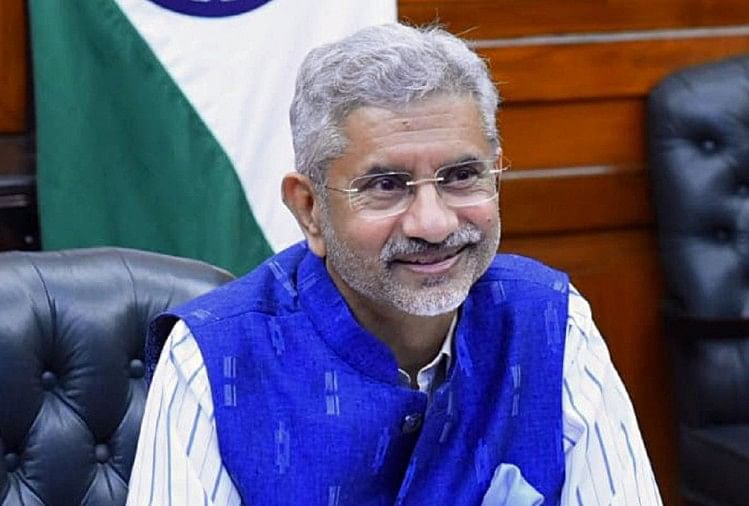 , , New Delhi
:
Updated Tue, 12 Apr 2022 0247 PM IST
S Jaishankar On Russian Oil Deal: Due to the ongoing war between Russia and Ukraine, where both the countries are suffering. Meanwhile, America has made many comments on India regarding buying Russian oil. Countering this, Indian Foreign Minister S Jaishankar has said that the amount of oil that India buys from Russia in a month, Europe imports more than that by just one afternoon.

There has been a series of counter-attack between the US and India for several days to buy oil from Russia at an affordable price. Now in this matter, Indian Foreign Minister S Jaishankar has said that the amount of oil that India buys from Russia in a month, Europe imports more of it by just one afternoon.
Such a target on America

Targeting America, the External Affairs Minister said that if you are questioning India for buying fuel from Russia, then I will ask you to focus on Europe. He said that we only buy the fuel we need, which is very important for our energy security. But Europe makes such big deals in just one afternoon.
America made this comment

Sources said Russian oil/gas is being sourced by various countries, especially Europe. OECD Europe accounts for 75 per cent of Russia's total natural gas exports. European countries (such as the Netherlands, Italy, Poland, Finland, Lithuania, Romania) are also major importers of Russian crude. Significantly, reacting to the affordable Russian oil deal, the US had said that even though India will not violate US sanctions, it will put the world's largest democracy on the wrong side of history.
Energy transactions should not be politicized

It is worth noting that in the past, India had said that legitimate energy transactions should not be politicized while responding to the comments of the US. In this report released quoting sources, it was said that the Indian government has been made clear that the oil self-reliant countries or those who themselves import from Russia cannot credibly advocate restrictive trade at all. India is highly dependent on imports to meet its energy requirements. About 85 per cent of the crude oil requirement (5 million barrels per day) has to be imported.
Such offers are always welcome

The report said that most of India's crude oil imports come from West Asia (Iraq 23 percent, Saudi Arabia 18 percent, United Arab Emirates 11 percent). It said that India has to continue to focus on competitive energy sources. We welcome such offers from all manufacturers. Indian traders also work in the global energy markets to find the best option. The US has also now become an important source of crude oil along with India (7.3 per cent). Imports from the US are expected to increase significantly in the current year.
,



Subscribe to Our YouTube, Instagram and Twitter – Twitter, Youtube and Instagram.